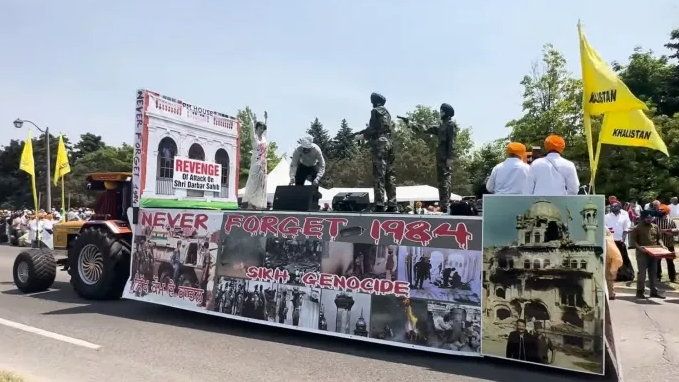 Congress demands action over Indira Gandhi assassination tableaux in Canada
Ten News Network

New Delhi, 08th June 2023: The Indian National Congress urged the External Affairs Minister S Jaishankar to take up the float issue depicting former prime minister Indira Gandhi's assassination in a Brampton parade.
The Congress felt strongly about the representation and slammed Canada, claiming there was a greater underlying issue with the room given to separatists, extremists, and persons advocating violence.
Earlier, Cameron Mackay, Canada's High Commissioner to India, said he was "appalled" by reports of an event in his country that "celebrated" the assassination of the Indian prime minister.
"Hate and the glorification of violence have no place in Canada." "I categorically condemn these activities," he tweeted.
Milind Deora, a Congress leader and former Union minister, released a rumoured video on social media of a float at a recent parade in Brampton depicting Gandhi's assassination.