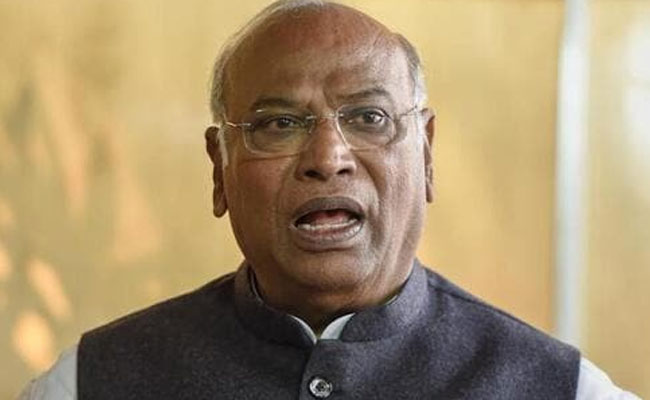 Congress President Kharge Rejects Apology Over Rahul Gandhi's UK Remarks
Ten News Network
New Delhi (India), March 15, 2023: President of the Indian National Congress, Mallikarjun Kharge, has emphatically rejected calls for an apology over comments made by Rahul Gandhi during his recent visit to the United Kingdom.

Kharge has instead challenged those seeking an apology to respond to accusations of Indian Prime Minister Narendra Modi "humiliating" the country's citizens during his foreign visits.
Speaking to reporters in New Delhi, Kharge further stated that " Democracy in India is being undermined, with freedom of expression and speech being eroded, and journalists being detained for speaking out." The Congress President posed the question of what constitutes an attack on democracy, if not the current situation in India.
Gandhi's comments sparked controversy in Parliament, with both the upper and lower houses failing to conduct any significant business during the first two days of the budget session's second half. During his interactions in the UK, Gandhi alleged that "Indian democracy is under attack, with the country's institutions facing a 'full-scale assault'." He also claimed that "microphones are often silenced in the Lok Sabha when opposition members raise important issues."
The BJP and senior ministers have demanded an apology from Gandhi over his "democracy under attack" remarks, accusing him of tarnishing India's image on foreign soil and inviting foreign interference. In response, the Congress has cited examples of PM Modi raising internal politics during his foreign visits.