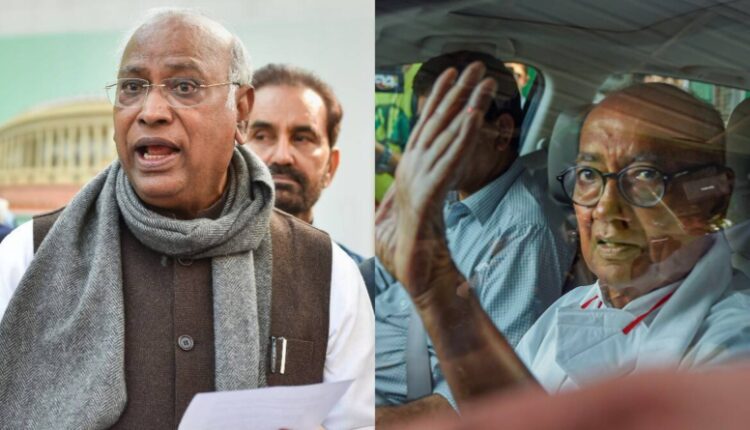 Delhi, Sept 30th, 2022: In a major twist in nominations for the post of Congress president, Digvijaya Singh dropped out of the polls on Friday morning as Mallikarjun Kharge entered the race.
Singh, the former CM of Madhya Pradesh said that Kharge is his senior and he cannot think of competing against him.
Kharge, who is the Leader of Opposition in Rajya Sabha is likely to resign from his post in order to become the party president in line with the 'one person, one post' rule.
Reportedly, Kharge is filing his nomination since the Congress leadership, mainly the Gandhis want him to contest. A late-night meeting on Thursday between Kharge and the General Secretary of the Congress committee KC Venugopal was held as well.
Chief Minister Ashok Gehlot bowed out of the race as well after apologizing to Sonia Gandhi yesterday for the Rajasthan revolt by MLAs loyal to him.
With Digvijaya Singh opting out, Shashi Tharoor and Mallikarjun Kharge are the two major contestants for the election.