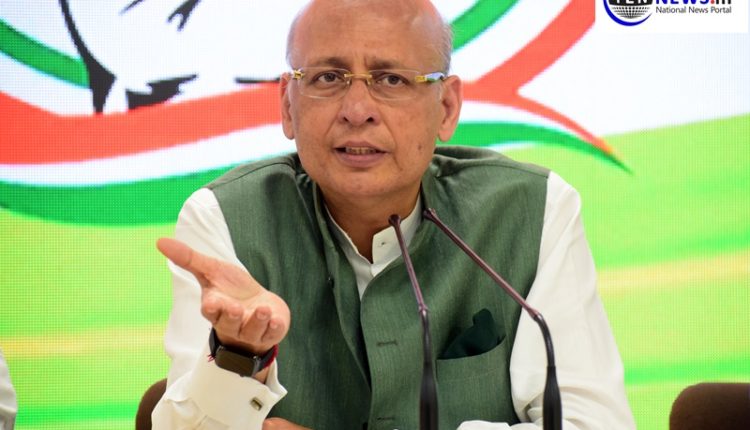 Congress Targets Modi govt, Terms BJP as "Bahut Jhoot Party" and Modi as "Master of Disinformation"
Talib Khan (Photo-Video) Lokesh Goswami Tennews New Delhi :
New Delhi, (9/5/2019): The Supreme Court today rejected the plea of seeking to direct the Election Commission to debar Congress Chief Rahul Gandhi from contesting the Lok Sabha elections till the issue of his citizenship is decided.
Attacking the Bharatiya Janata Party and Prime Minister Narendra Modi, Congress spokesperson Abhishek Manu Singhvi on Thursday dubbed BJP as the "Bahut Jhoot Party" and Modi as "Master of Disinformation".
He accused Modi of speaking so many lies that "the BJP and the Prime Minister can find a mention in the Guinness World Records for lies and propaganda".
"Lies, propaganda and canards can never succeed beyond a very short shelf-life. Truth has to triumph. Howsoever much the 'Bahut Jhoot Party' tries to spread disinformation, the people of India know the truth," the senior Congress leader said.
The statements came at a press conference after Modi accused former Prime Minister Rajiv Gandhi of using an Indian naval ship for a holiday.
Singhvi said the BJP had realised that they have lost the elections and their internal survey had also hinted they were losing.
"Modi and BJP are trying to hide their failures. It is an abject acceptance and surrender to defeat, knowing the internal reports and the booth reports of the five phases," he said.