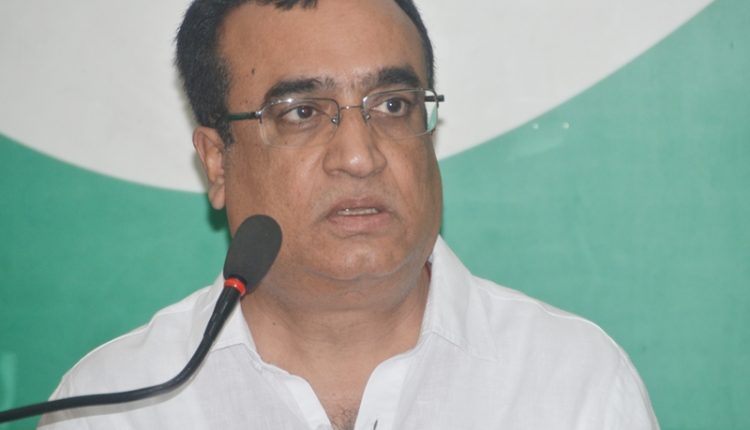 Ajay Maken today did a media briefing and alleged of a shocking nexus between Home Ministry and Aam Aadmi Party.
He said, "Shunglu committee has pointed gross anomalies in appointment by AAP government. There is a driver who has been appointed with out having a driving licence. There is an individual who has been appointed as a stenographer without having typing skills. So the action must have been taken on these people first but instead this is just a pick and choose action under which the people who can only generate sympathy have been targeted".
Elaborating upon the same he said, "A person who is 12th pass was hired on a salary of 1.5 Lakh per month but instead of taking action against him Raghav Chaddha and Aatishi Marlena has been terminated by MHA who were taking a honorary salary of just 1 Rs per month. This is nothing more than a election tactic".

On being asked as to what could be the reason behind this alleged nexus between MHA and Aam Aadmi Party, Delhi Congress President Ajay Maken said, "BJP won't be able to cut any Congress vote and is afraid due to emerging stature of party in Delhi. Hence they want to generate sympathy for probable AAP candidates who can cut votes from Congress".
He also distributed copies of Shunglu Committee report highlighting people against whom action has been taken as well as pointing out even bigger defaulters who have been ignored by MHA in this action.