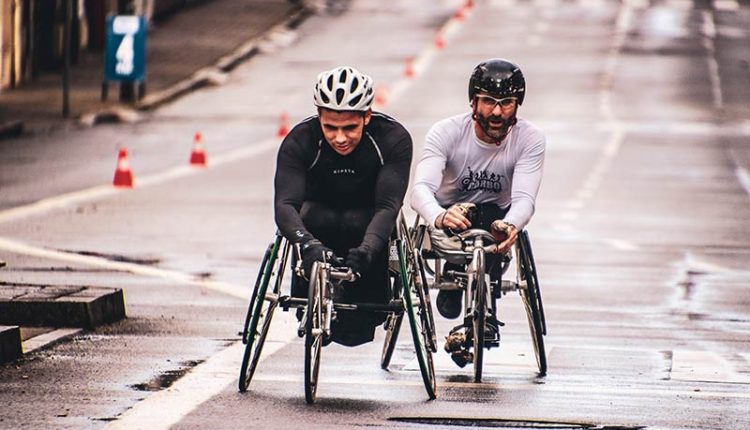 Cross-integration and coordinated systems to enable the differently abled
Author: Prashant Agarwal, President, Narayan Seva Sansthan
Social inclusion for both differently abled and the generic population has been imbibed, however, what is more striking is the inability of differently abled, especially women not able to seek the same opportunities and health access. This is majorly faced in the rural parts of India where the minimum health requirement is unfulfilled as compared to the situation in Urban parts of India.  15% of the world's population suffers from disability.  190 million (3.8%) people aged 15 years and older have significant complications, often requiring health services. What is even more complicated is the new disabilities rising and chronic health conditions in the ageing population. This was further more complicated with COVID-19 where isolation protocols raised serious cases of mental health challenges amongst the differently abled.
As per the census 2011, among the female disabled persons, 55% are illiterate. This number rose amidst COVID-19 where the number of female dropouts increased as most families could not sustain education due to unemployment. Central Government on the other hand was trying its best with campaigns such as Beti Bachao, Beti Padhao that encouraged the education of the girl child. The Government must look at various aspects from the point of view of encouraging and empowering females who are differently abled or girls with a certain percentage of disability. 
Differently abled yet abled:

Skilling girls through vocational programs and integrated AI subjects which are the thing of the future. Carpet making and designing or even Jewellery designing through organic products is a great option for girls with disabilities to take up. Large Corporation and Organisations or even NGOs can come forward to fund such projects that would help the differently abled women and give them a sense of hope 

Education opportunities in the health sector:

Nursing roles are the best roles which can be offered to those who are differently abled. Support staff in hospitals amidst the COVID-19 crisis was needed the most. Differently abled women with leg disabilities can be offered training and can look for opportunities in health management, Admin or even Nursing staff in hospitals 

Mental health counsellors:

Most of the mental health challenges were faced by people with disabilities during COVID-19 period. Coping up was a task for a few but for those who had always wanted to pursue something in medicine and were unable to, they can obviously try a hand at Psychology and stress counselling. This would also mean more and more institutions must have programs in relation to stress management and mental health. 

Health sector education opportunities for differently abled women

– Major concern start for differently abled women's education in India is inaccessibility and un-friendly books. Many women never pursued or tried to study in medicine due to not having proper facilities at their local level. Also, social protection for them at ground level seems zero for them that is why their social inclusion from the planning stage is missing which is crucial part of the need in the today's world.

Learnings from covid-19-

People witnessed real issue when they realised that health infrastructure was unable to serve the peoples need in the pandemic.  Weak medical services were hampering hard in the rural part of India. At the same time, differently abled women were expecting their babies in the COVID- panic world. Central government has announced multiple plan of action for the safety of pregnant women. But still at large, problem was not resolved. 
All in all differently abled individuals especially women must create a consortium through social communities to come together and create opportunities for those who seek them. This can be funded by institutions and large corporates. Also, Narayan Seva Sansthan is running school for orphan and poor children's in the Udaipur, Rajasthan with no fees for bringing them into mainlines.