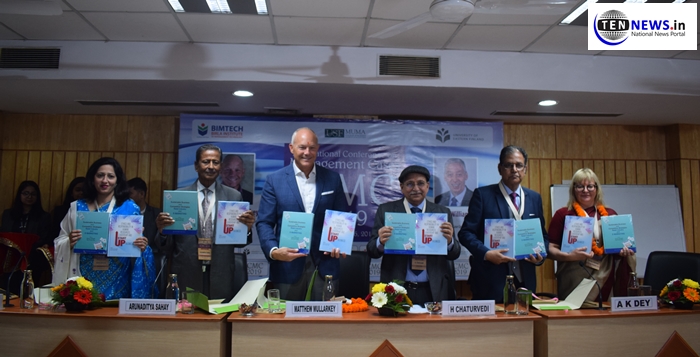 Delegates from 13 Countries present 65 cases at "International Conference on Management Cases" by BIMTECH
Greater Noida, 05/12/19: Today, the Birla Institute of Management Technology, Greater Noida in association with University of Eastern Finland and University of South Florida, inaugurated the 2 day International Conference on Management Cases (ICMC).
Representatives from about 13 countries attended the conference where they shared their experiences and presented various kinds of interesting case studies.
Matthew T. Mullarkey from Muma College of Business, University of South Florida & Trevor Williamson, Case Tutor, Case Center, UK were the keynote speakers.
The inauguration ceremony begin with a welcome address by Dr. Chaturvedi, who in his address presented an overview of the conference and remembered the contributions of (Late) Prof. G.D. Sardana who started ICMC and was a driving force behind it.
Later on, Ten News team interacted with Dr. H. Chaturvedi who reiterated the overview of the conference and talked about new features of this conference.
In the inauguration, BIMTECH conferred 22 professors / scholars with 3 awards :- 'Dr. G.D. Sardana Young Scholar Award', 'Stage Best Case Award' and 'The Case Centre Award'.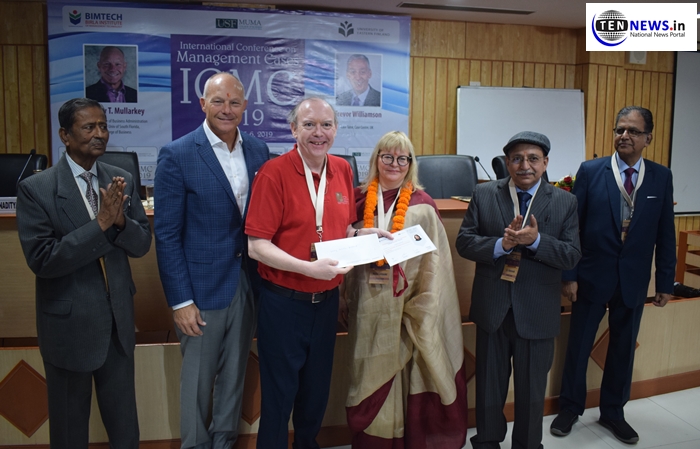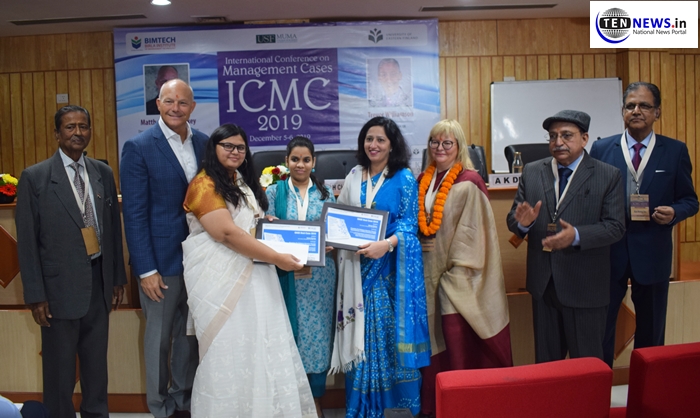 After the inauguration session, the agenda shifted to the presentation of various stimulating original, unpublished, research/teaching cases, case studies, based on primary and/or secondary data, field studies, empirical data, or significant experience of learning in various facets of management by the delegates at the conference.
Speakers took up various themes like Innovation & Entrepreneurship, New Age Marketing, Human Relations etc with some vibrant case study discussions like Agile Transformation of Information Technology Practices in a Canadian Government Organization, Prosthetics – Establishing a Sustainable Not-For-Profit Market in SE Asia, WoW Momo – Building a Formidable QSR Chain from a Garage in a Decade etc.
In total 17 sessions were conducted where mentors across the globe participated and presented their case studies.