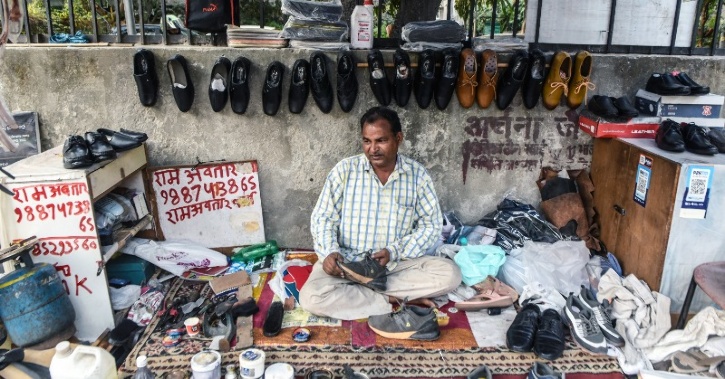 Delhi-based Cobbler alleges of caste-related harrassment
Ten News Network
New Delhi (India), March 10, 2023: In a shocking incident reported in Delhi, a local cobbler, Ram Avtar Verma, has allegedly been subjected to undue pressure by a resident to alter the name on his roadside stall and remove his surname.

Verma, hailing from Rajasthan, has reportedly been coerced to discard his last name "Verma" and instead opt for a surname that identifies his caste as a leather worker, which is often used as a derogatory term.
A father of six, he bad resumed his business in Mayur Vihar, adjacent to Ahlcon Public School, after the pandemic. He has claimed that the resident, who lives opposite his stall, raised objections based on their shared last name, following which he has been the victim of persistent harassment for several months. Verma has decided to approach the police and lodge a formal complaint.
Meanwhile, the accused resident has denied the allegations leveled against him and has instead alleged that he has been targeted as part of a political conspiracy. He further stated that he has no association or communication with the cobbler in question. The 70-year-old resident has stated that his residents' welfare association recently filed a PIL to remove food vendors from the vicinity of the school, which has led to him being targeted by vested interests.
According to data from the National Crime Records Bureau, crimes against the SC and ST communities have been on the rise in Delhi. In 2021, the most recent year for which data is available, five such incidents were reported in the city, as compared to one each in 2020 and 2019.