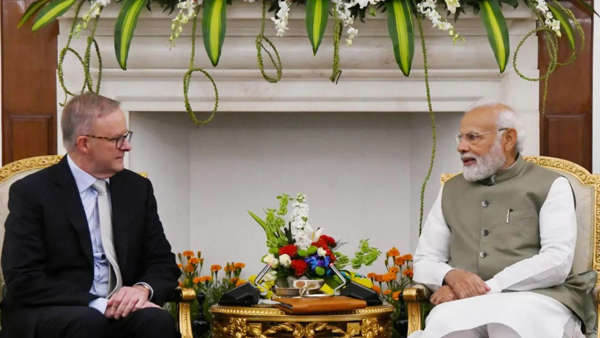 India-Australia to Boost Defence, Trade ties, resolve Temple Attack issue
Ten News Network
New Delhi (India), March 10, 2023: India and Australia have expressed their intentions to enhance cooperation in areas such as defense, trade, and the mobility of professionals.

During the first annual India-Australia Summit, Prime Minister Narendra Modi and his Australian counterpart, Anthony Albanese, confirmed their commitment to expanding the comprehensive economic cooperation agreement (CECA) and a migration and mobility pact to benefit students and professionals.
Modi stated that security cooperation remains a significant aspect of the bilateral comprehensive strategic partnership, and both sides have discussed maritime security cooperation in the Indo-Pacific region. Albanese highlighted their shared commitment to strengthening defense and security partnerships to address challenges in the Indo-Pacific.
Modi also raised India's concerns regarding recent attacks on temples in Australia, to which Albanese assured him that the safety of the Indian community is a priority. The two sides also signed three agreements on cooperation in sports, audio-visual co-production, and the terms of reference for an India-Australia solar task force, in addition to a letter of intent for cooperation between India's Atal Innovation Mission and Australia's Commonwealth Scientific and Industrial Research Organization.
Both leaders agreed to strengthen the regular exchange of information between security agencies and to finalize the CECA as soon as possible to realize the full potential of the bilateral economic relationship. The two sides also discussed cooperation in green and renewable energy and collaboration within the Quad.