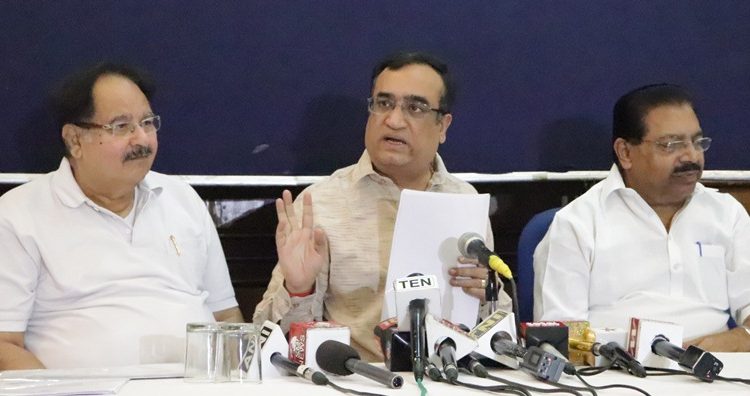 New Delhi: The cloud of controversy hovering over installation of CCTV cameras is getting darker in Delhi with both, Aam Aadmi Party (AAP) and Delhi Congress getting into regular war of words.
Speaking over the allegations made by the Delhi Congress Chief Ajay Maken that AAP has undermined the security of National Capital by giving tender to a Chinese camera manufacturing company 'Hikvision' through Bharat Electronics Limited (BEL), AAP Chief Spokesperson, Saurabh Bhardwaj said, "First of all, we have given tender to Central Government's approved company BEL not to any private firm. Also Hikvision is world's biggest camera manufacturing company and there cameras are installed in Delhi Metro, Ministry of Defense, International Borders, Airports and too many other places in India."
Making sharp comment on Ajay Maken, AAP spokesperson Bhardwaj said, "I thought, Ajay Makan is a sensible politician but the way he is making false allegations, it proves that he is also a "Papu". He should have done some home work before leveling such allegations on others".
Giving explanation on why Delhi government awarded tender to BEL after the addition of Hikvision as a vendor in January 2018, Bhardwaj said, "It is a matter of Union Government and BEL, why they have added a Chinese government company as a vendor. There is no connection of that decision with the AAP government."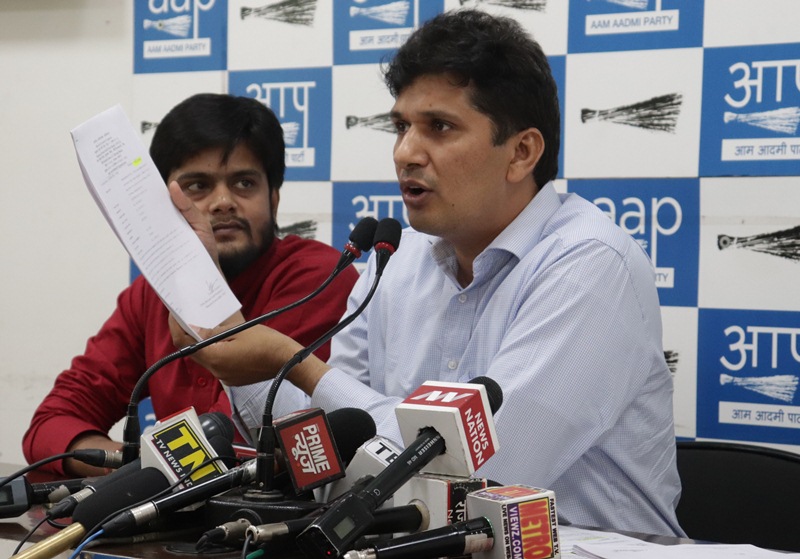 Replying to a question of why the first tender was cancelled, "In the first bidding, there were only two companies BEL and L&T who had shown interest. And as per the guideline and to increase healthy competition, the norms were modified and retendered in January 9, 2018. After the scrutiny, the tender was allotted to a BEL, which marked the lowest bid."
He further said, "Congress allegations are baseless, they know each and everything but just to seek media attention they are doing it all."
Earlier in the day, Congress Chief Ajay Maken alleged that AAP is taking kick back from the private company and Delhi CM Arvind Kejriwal should resign. "If Delhi CM did not resign till Saturday, then Congress will hold a massive demonstration at CM house and expose AAP."
Maken further said, "Congress taking this matter to the court will file a complaint to CVC, CBI and LG on Monday and also make party to the Union Government who added a Chinese government company as a vendor in BEL."