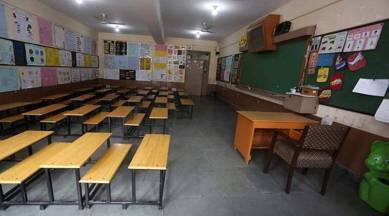 New Delhi, 15 November 2022: As part of the Classroom Library Project, the Directorate of Education has planned that every classroom for students in grades VI through VIII in all Delhi government schools will now have a library.
Every classroom for pupils in grades VI through VIII in all Delhi government schools now has a library. The project's goal is to give children access to high-quality, developmentally appropriate, and engaging reading material. On Children's Day, it was expanded to include all institutions after being introduced as a test initiative in a select few schools.
In the notice sent to the schools, it was stated that the DoE has prepared for the project's implementation in the remaining government schools, buoyed by the positive and overwhelming feedback from the pilot schools. It will improve instruction in the classroom and make it more engaging and educational.
It is also planned, "The periods for classroom library project will be assigned to subject teachers. The teacher-in-charge will maintain the issuing records and a maximum of 50 books on a fortnightly basis will be issued to students. Two periods are allotted for the project, one for reading and the other for interactions. Students can also be given books for self-reading."
In order for the students to improve their vocabulary, comprehension abilities, and recapitulation power, teachers will need to talk about the books that they have read. According to the circular, "the schools would purchase carriage-cum-display bags, rotating book stands, and low-lying book racks as per their requirement."
The teachers will also engage in activities like role-playing at both the sectional and interclass levels, replicating a story to assess students' comprehension, and quizzes with challenging terms, it added.