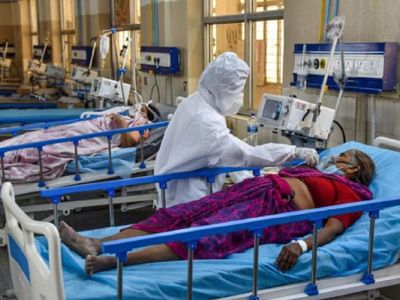 Delhi Govt directs hospitals to ensure specialist attend Covid patients with comorbidities
Ten News Network

New Delhi, January 11: Delhi Government on Tuesday issued advisory directing all hospitals to ensure that every COVID positive patient admitted with comorbidities or with other serious diseases is duly attended by concerned specialists & due attention is to be given to the patient.
Further, in the advisory, medical directors/medical superintendents of all hospitals are directed to issue necessary directions to ensure timely management of hospital admissions, satisfactory levels of patient care and analysis of COVID deaths.
This comes after the capital witnessed a rise In COVID deaths since last week; 70 fatalities have been reported due to lack of medical facilities since the last week of December till now.
According to the advisory, most of the death cases are of the patients with co morbidities such as cancer, heart & liver disease.
On Monday, Delhi reported 17 more deaths due to Covid and around 19,000 infections with one in every four person undergoing testing turning out to be positive.