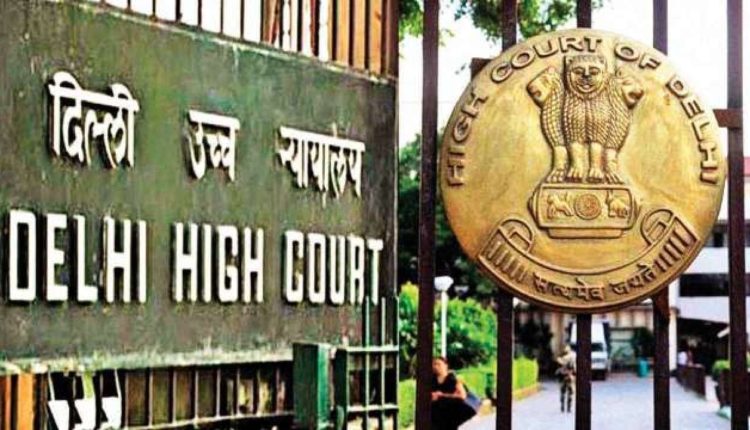 Delhi HC Rejects Satyendra Jain's Petition Against Transfer of Case to Another Judge
Ten News Network
New Delhi, 1 October 2022: The Delhi High Court dismissed the petition filed by the AAP leader, Satyendar Jain challenging the court's order of transferring the money laundering case against him to another judge.
Earlier, the Enforcement Directorate was granted permission to transfer the case to another judge against Jain by the Principal District and Sessions Judge Vinay Kumar Gupta of the Rouse Avenue Court. Then, the case was moved from Special Judge Geetanjali Goel's court to Special Judge Vikas Dhull's court.
The court reasoned that the matter is about the "apprehension in the mind of a party," "not of the integrity or uprightness of the judge; or of the authorities over which the petitioner once had jurisdiction."
Also, referring to a 1987 ruling by the Supreme Court in Ranjit Thakur v. Union of India, the court further noted that such an apprehension "is to be perceived from the aspect of a party and not of a judge." The supreme court had ruled that when it comes to the standards for bias, the reasonableness of the party's suspicion in that regard is what matters.
The court further believed that the other argument is actually fairly irrelevant. The evidence shows that the department acted on this fear rather than just harboring it by racing to this court. Consequently, it cannot be deemed weak or unreasonable, Justice Khanna said.
The court denied Jain's appeal, concluding that the principal district and sessions judge had taken into account all relevant information and that there was no "illegality or need for any interference" with the transfer decision.
While Satyendra Jain's attorney Kapil Sibal and lawyer Rahul Mehra argued that the contested order was "wrong in law" and need to be overturned because, as of this point, not a single order had been made in Jain's favor. The court further noted that such powers must only be used in exceptional circumstances.
"It is argued it could not have been done at the mere asking of an investigating agency since it was incumbent upon the court to examine the apprehension expressed qua conduct of the trial is reasonable and such powers need to be exercised," it said.
Sibal continued that such concerns were never raised at the beginning of the hearing, either during the "pendency of the interim bail application" or when the ED submitted its response to the regular bail application.
Sibal also claimed that it is unknown what happened in the two days that followed the respondent's motion for the case to be transferred.
When speaking on behalf of the ED, Additional Solicitor General S V Raju cited Supreme Court decisions that stated a person seeking transfer need only explain the circumstances that give rise to the suspicion that he harbors an apprehension and that it is reasonable given the circumstances alleged rather than "demonstrate the justice will inevitably fail."