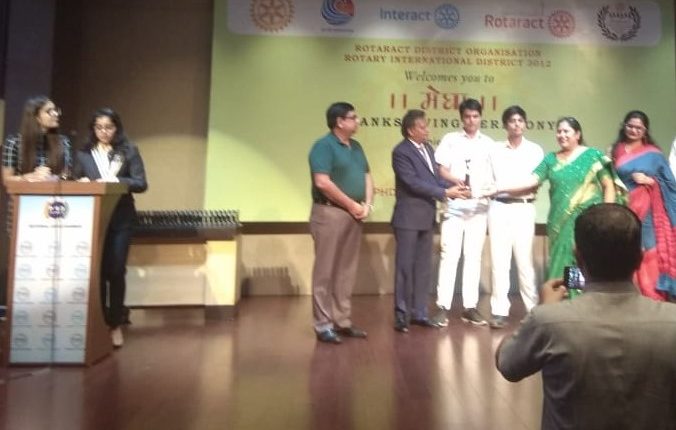 Delhi Public School Greater Noida was awarded with the Governer's Appreciation Award for the session 2018-19 as GOLD CLUB.
Ten News
Greater Noida: This is a stellar achievement and recognition for the Interact Club of DPSGN (sponsored by the Rotary Club of Delhi Riverside, District 3012). The team works selflessly for the society and the environment throughout the session under the able guidance of the Principal, Renu Chaturvedi.
Some of the works done were – Donation of old books, Woollen clothes donation, Cleanliness drive, Making of 13700 newspaper bags and distributing the same in the market place to the shopkeepers and many more.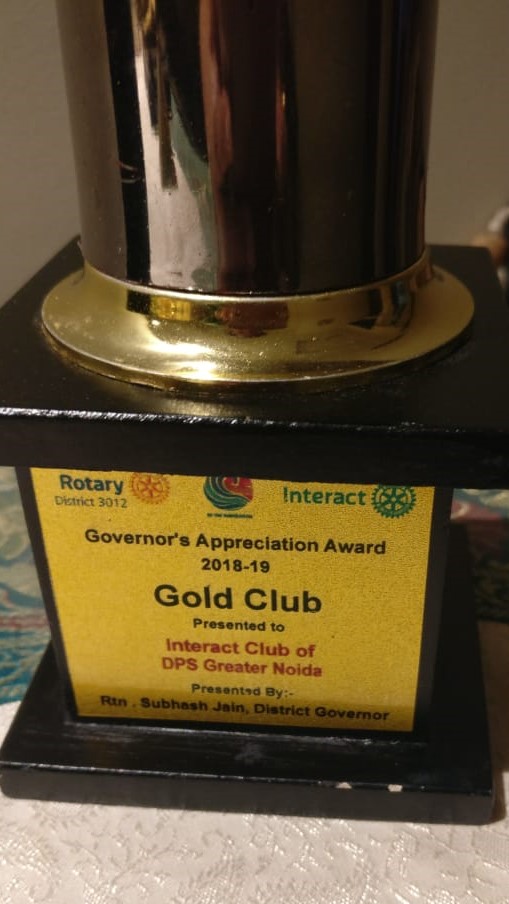 The Annual Award Ceremony of Interact Clubs of District 3012 was held on June 23, 2019 at the PHD Chambers of Commerce, New Delhi. Kavita Shankar, Incharge Interact Club, Neeyati Arun Pathak (Social Science Faculty) along with the students Satyavan Kaushik and Md. Amaan Alam, Directors of the Interact Club, DPSGN were present for the same.