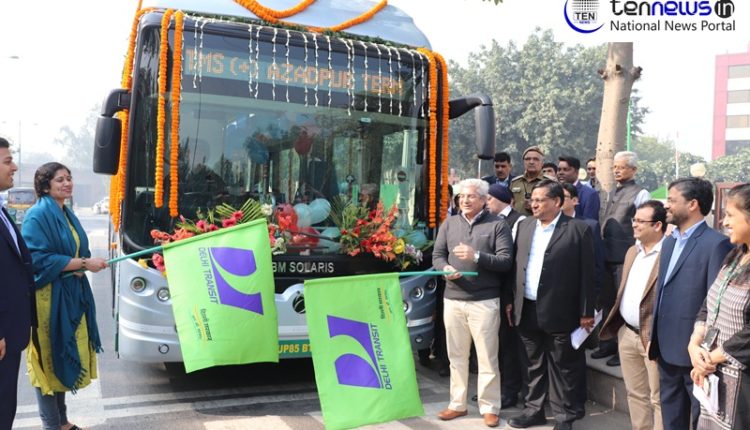 New Delhi :– With the air quality in New Delhi deteriorating at an alarming rate, the trial run of JBM Solaris Electric Vehicles (P) Ltd. A 100% Electric Bus ECO-LIFE, spells a positive step towards initiative that could help Delhi breathe. The ECO-LIFE trial run was flagged off by Minister of Transport, Kailash Gahlot, in the presence of Nishant Arya, Executive Director, JBM Group and other dignatories.
ECO-LIFE, a Zero Emission Vehicle (ZEV), will save around 959 equivalent tons of carbon dioxide and 350,000 litres of diesel over 10 years of operation.
Recently on 2nd of November, another electric bus was launched by Kailash Gahlot and was contracted for a trial period of three months and the output then will decide the contract for further time.
Speaking to Ten News, Kailash Gahlot said, "This experiment we are conducting by including electric buses in public transportation in the national capital, is just for a better future of our nation. We have already deployed one fully electric bus in Delhi and we are getting really good responses from the public."
Nishant Arya, Executive Director, JBM Group Speaking to Ten News said that,
"We are all speaking about pollution and how it is an increasingly serious health concern in metropolis. Studies have shown that 36% of the pollution has its source within the city. The bus we have launched today is something worth so as to move towards a developed society. This bus travels around 150 Kms after getting fully charged."