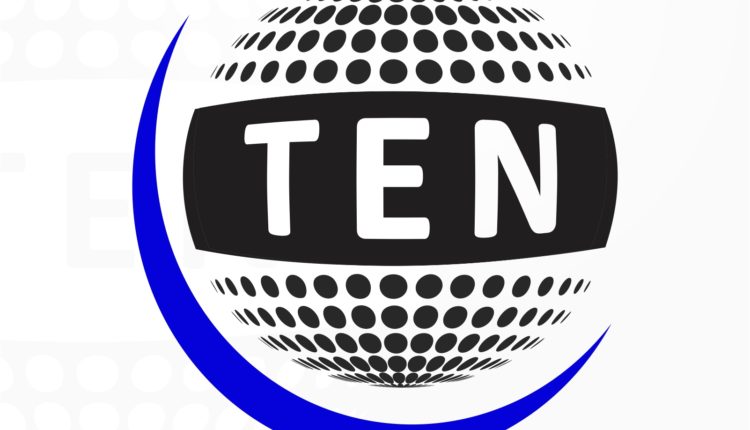 #Deodorant Usage In #India: A Godrej – Neilson Report
Deodorant Usage In India: A Godrej – Neilson Report
Body odour can pose significant social challenges to people who suffer from it. Social opinions rate body odour as a greater negative factor compared to bad breath. Body odour alone can be disruptive in personal (relationships), professional (job interviews) and social interactions. Despite the climatic factor, sales of deodorants and perfumed hygiene products have not been as expected.
To understand consumer preferences and feedback about personal hygiene products, Cinthol DeoStick collaborated with AC Neilson and launched a report on 'Deodorant usage in India'. Young men and women from North, West and South India were polled for their views on body odour and usage of deodorants.
As per the survey, about 30 percent of the respondents said they used deodorants regularly. An overwhelming 70 percent of the respondents said their use of deodorants was infrequent and attributed this to price of deodorant products available in the market. A large proportion of the respondents said they would use deodorant products regularly if these products were cheaper than they are at present.
Additionally, too many deodorant products, with similar effectiveness and consumer outreach messages, have made it difficult for consumers to be loyal to one brand of deodorant products.
Consumer perceptions about deodorants being harsh on skin and causing allergies, were also issues that affect sales. The overall consumer sentiment is also that deodorants do not last through the day, and hence do not live up to the promise of reducing body odour through a typical work day.
A large number of respondents said they preferred compact packaging and roll-on or cream formats for deodorant products. These two preferences have been strongly indicated by both men and women across all surveyed regions of India.
This indicates that there is significant scope for the deodorant market to expand with the availability of cream-based and compact products.
There is a clear preference for an appealing and long-lasting fragrance as the most important factor that influences consumer preferences for deodorant products. Finally, personal awareness of body odour can sometimes be absent. The survey suggests that this is usually dealt with indirectly by friends and family. A change in perception of body odour, and its causes, is perhaps warranted in order to understand the non-usage of deodorant products.
Survey Results:
Regular Usage Of Perfumed Personal Hygiene Products Is Limited
• Only 30 percent of the respondents regularly used personal hygiene products such as deodorants
• 70 percent of the survey respondents used them occasionally
Confidence Is Linked To Personal Hygiene And Smart Presentation
• 87 percent of respondents believe that their social confidence is linked to their personal presentation. Perfumed hygiene products enhance smart presentation and social presence
• 78 percent respondents also reported that body odour in other people was a repulsor in social situations. The usage of perfumed hygiene products (deodorants and perfumes) is definitely noticed in social interactions.
Body Odour Is More Offensive Than Bad Breath
• Socially, body odour as well as bad breath are considered as negative attributes. A comparison shows that most respondents are tolerant towards bad breath. However, presence of body odour is a serious barrier in interacting with other people. Resolving body odour assumes high priority
Body Odour In Your Social Milieu Can Be A Significant Problem
• 53 percent people gift deodorants to friends and family
• 54 percent said body odour can affect personal relationships
• 79 percent perceive body odour as a negative trait in professional social settings like job interviews
Price Limits The Purchase Of Personal Hygiene Products
The presence of offensive body odour can pose social difficulties. The perception of body odour is that it is worse than other hygiene issues like bad breath. Though an overwhelming 87 percent of the respondents reported that body odour is noticeable and offensive, regular usage of deodorants and perfumed hygiene products is quite low (30 percent).
• A significant 51 percent of people polled were aware of deodorants but did not purchase them because of the high price
• Interestingly, 47 percent of people surveyed bought deodorants despite the high cost of purchase
• 69 percent people expressed readiness to buy deodorants regularly, if the price of these products is reduced further
• The Nielsen survey also showed that women were more vocal about the fact that deodorant products are quite expensive
Concern About Damage To The Skin Is A Decisive Factor
• A strong barrier to the regular usage of deodorants and other perfumed products is a concern about skin irritation and possible allergies
• 54 percent of the respondents reported that deodorants can irritate the skin
• 49 percent of users reported a burning sensation on the skin where the deodorant was applied
• 55 percent of the people felt that deodorants are harsh on the skin. This perception could possibly be because of the solvent in the deodorant
• 47 percent of the respondents felt that deodorants can cause skin allergies. This is an unproven, yet prevalent line of thought
Deodorants Do Not Last Through The Day
• 67 percent of respondents stated that the action of deodorants is temporary, and does not last long enough to be effective through a typical work day
• About 83 percent felt that deodorant action does not last beyond three hours.
• 77 percent said that they needed to reapply the deodorant through the day because of its limited effectiveness
Awareness Of Deodorant Usage
• Brand awareness campaigns demonstrate the application of perfumed hygiene products like deodorants directly on skin. This is the best method to prevent body odour.
• Only 25 percent of regular users of deodorants spray directly on skin
• 46 percent of the respondents use deodorants on the skin as well as on clothes
• These findings tell us why deodorants are not perceived to last long. Low awareness of the appropriate methods of application of deodorants is a hurdle in the promotion of the effectiveness, and the preference of deodorants for repeated use
Brand Awareness
• An overwhelming proportion, 77 percent of respondents, stated that all publicity collateral and advertisements of all the deodorants available in the market is fairly similar, and there was no difference in the messaging
• A significant 90 percent of the respondents expressed their frustration about deodorants not living up to the promise depicted in the advertisements. The benefits of the use of deodorant products seem to be overstated in advertisements
• However, this highlights the disparity between promise and performance when using deodorants
Preference For Compact Packages
Deodorant products come in handy in many situations, especially given that consciousness about body odour is very high in the present social scenario. An overwhelming number of respondents, especially women, preferred a compact and portable size of a deodorant product.
Preference region-wise
• Women, in all three regions of India, showed a greater preference for compact deodorant products, like deo sticks, than men
• The overall percentage of men who would like to carry personalised and portable formats of deodorants is also quite high
Fragrance Is A Strong Determinant For Purchase
• The social appeal factor is a key determinant in the choice of deodorant products.
• 73 percent men and 72 percent of women stated that they choose deodorant products based on appealing fragrance
• Fragrance can be a key differentiator between multiple brands of deodorant products
• Awareness about the odour control properties or odour-controlling ingredients in a deodorant product is very low
• Approximately 75 percent of men and women stated that the choice of fragrance was a key determinant in the purchase of deodorant products
• In Western India, women tend to show lesser dependence on fragrance alone as the sole reason for purchase of deodorants
• Other factors like price, availability and competitive advantage offered by other brands (discounts) also determine the purchase in Western India
Roll-On/Cream Deodorants Last Longer Than Sprays
• Consumer dissatisfaction with spray deodorants is evident from the fact that most respondents have stated that they need to use spray deodorants several times during the day
• A roll-on/cream deodorant is preferred by a large number of respondents. 81percent of men and 88 percent of women showed an overwhelming preference for the roll-on and cream-based deodorants
• Women from all regions of India stated that the cream-based deodorants in roll-on formats have long lasting effect
• The lack of a gas-based application method – inherent to roll-ons and creams – is also considered to be environmentally safer by 82 percent of men, and 86 percent of women who were interviewed for this survey