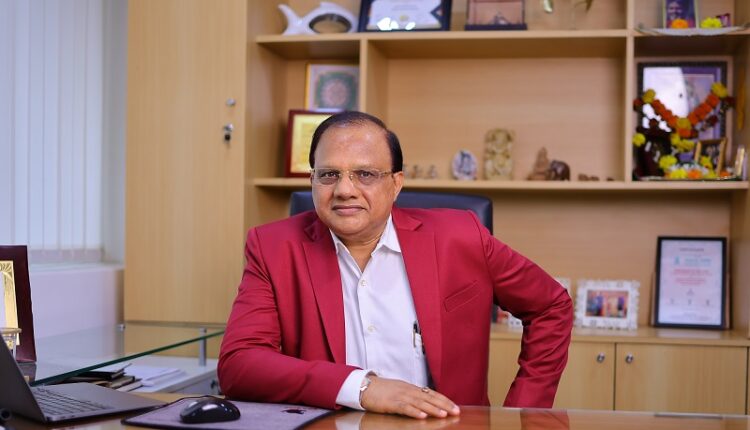 Development of townships outside city limits will boost infrastructure growth and pave the way for sustainable cities
Mr. Anoop Kumar Bhargava, CEO and Director, Empire Centrum

Construction of residential projects and townships on the outskirts of the city have become quite frequent, in a bigger picture perspective it is also laying a positive impact on the overall infrastructural growth. New roads are built expanding the area of the city with the new buildings. A lot more public amenities are also coming into existence like recreational spots, educational institutions and healthcare facilities.
One of the most important aspects is that by spreading out residential complexes, the density of the population in the heavily populated areas is also reduced, thus cutting down the congestion and pollution in the urban areas. Having said this, sustainable development of cities and townships need diligent planning to ensure that they are designed as well as built in an eco-friendly way that promotes environmental, social, and economic spheres of the area.
This incorporates ascertaining that townships are well-connected to public transportation, have enough green zones as well as proper access to the green spaces, and most importantly are constructed in a way that minimizes the environmental impact of development.
To start with, encouraging sustainable transportation by promoting the use of public transportation that would require well-connected streets and junctions, along with encouraging the use of bicycles or walking by building dedicated cycle tracks and proper pavements. Similarly building infrastructure that can promote environmentally friendly transportation like use of electric and hybrid vehicles. This will have a positive impact on the environment as well as save fuel cost for the residents living there.
Next important aspect is encouraging sustainable building practices, such as energy-efficient design, use of renewable energy sources and locally-sourced construction materials that can reduce the environmental impact of urban development. Like, promoting mixed-use development and encouraging a mix of residential, commercial, and industrial uses in a single development. This will help in culling the need for transportation and create more vibrant and live-able communities, and also generate local employment. Similarly developing green spaces, like parks and gardens, and green belts can improve air and water quality, provide opportunities for recreation as well as creating a habitat for fauna along with flora.
Another very crucial element is a robust waste management system. This can be ensured by implementing effective waste management policies, including recycling and composting to reduce the environmental impact of waste disposal. And, encouraging sustainable consumption like reducing the use of single-use plastics and promoting the use of eco-friendly products and alternatives.
When new construction is carried on, several aspects can be pre-planned like making buildings that are more resilient to climate change and other environmental challenges. Green infrastructure and adaptive designs can help to ensure the long-term sustainability of urban areas.
The launch of Empire Centrum is in true sense a testimony to all the aspects mentioned above. A new township is built in Ambernath, 35 km away from Mumbai's city limit. In last almost half-a-decade Empire Centrum has been very well received by all the clients and have been able to create a mark in the entire MMRDA with its offerings. Empire Centrum is also the first-of-its-kind project in Maharashtra which offers the 'Walk to Work' concept. Recently this township was awarded 'The Pride of Maharashtra Project award' at the hands of Governor of Maharashtra.