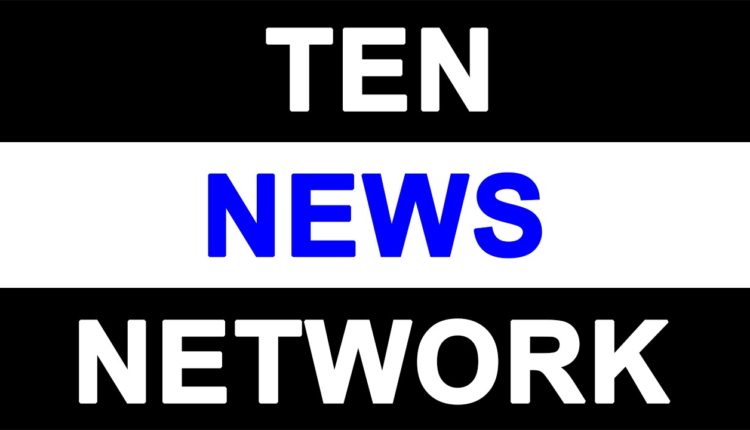 Domestic travel dominates this summer with 92% travellers planning Indian trips: OYO's Summer Vacation Index 2023

New Delhi, 19 May 2023: With the onset of summer, many people look forward to getting away from their mundane daily routines and embarking on exciting travels. Summertime is perfect to unwind, spend time with family and friends, and engage in activities that bring joy and rejuvenation.
Tracking consumer travel sentiment across India this summer, Global travel technology company OYO has published its Summer Vacation Index 2023.
As per the report, the travel resurgence continues strong with 82% Indians intending to travel during this summer season. The covid travel restriction induced trend of rediscovery of our own country's beauty also continues strong with a staggering 92% planning to explore domestic destinations.
Backed by increased travel demand and strong desire among travellers to explore wonders of India, this summer season promises to be very conducive for the Indian travel and hospitality industry. 34% people are planning to take to the road in early June followed by 19% in the end of May.
As travel sentiments started to improve in early 2022, most people travelled to reunite with friends and family whom they hadn't seen since the pandemic's onset. However, this year brings about a complete shift in preferences. As per the survey, 59% travellers preferred to travel to rest and rejuvenate, followed by 19% adrenaline junkies seeking thrills and adventure this summer.
While last summer people picked friends as their preferred travel buddies, this year is more about family. 34% people wish to travel with family, while 25% want to travel with friends. 9% are planning a solo trip this summer. With over 51% upvotes, shorter trips and staycations of 1-3 days continue to be the top preference.
Where is India travelling this summer?
Beach vs Mountains
Whether it is enjoying a serene hike in the mountains or indulging in Margaritas at the beach, summertime is perfect both. With 30% upvotes, mountains are the clear choice this summer, followed closely by beaches at 26%. India's favourite mountain destination is Manali, followed by Kashmir, Mcleod Ganj, Ooty and Coorg. OYO hotels in Manali continue to see an uptick in demand as summer travel gains pace.
When it comes to beaches, Goa continues to be India's preferred choice, with 50% people wanting to travel there. Demand for hotels in Goa has surged by more than 20% compared to the same period last year. This was followed by Andaman Nicobar, Kerala, Pondicherry, and Gokarna.
13% respondents wished to travel to pilgrimage destinations for spiritual enrichment. With the beginning of Char Dham Yatra in late April, Kedarnath emerged as the top pilgrimage destination followed by Vaishno Devi and Varanasi. OYO has witnessed a 206% increase in bookings for Char Dham Yatra, with Hotels in Rishikesh and Haridwar witnessing the most traction.
Taking the road less travelled
Survey respondents showed a strong inclination towards exploring offbeat and lesser-known destinations. Mawlynnong in Meghalaya and Ziro Valley in Arunachal Pradesh stood out as the top offbeat choices with 27% and 23% of the votes, respectively. Following closely behind was Valiyaparamba in Kerala, garnering 16% of the votes. These unique and lesser-explored locations have piqued the interest of travellers seeking new and extraordinary experiences.
For the international jetsetters
While majority of the Indians are keen on exploring domestic destinations, Maldives continue to be the preferred choice for the international jetsetters. Additionally, Switzerland, Dubai, Thailand, and Indonesia have also made it to the list of dream vacation spots for Indians this summer. These destinations hold a special allure for Indian travellers, offering unique experiences and attractions that make them sought-after locations for a memorable trip.
Decoding traveller behaviour this summer
Indian travellers are embracing spontaneity when it comes to planning their summer vacations. According to the survey, 41% of respondents prefer booking their travel within the same week, while 24% decide just a week prior. Maintaining budgetary sensibilities, 34% of respondents are looking for trips under INR 10,000.
When it comes to accommodation, hotels dominate with a resounding 55% of the votes, closely followed by homestays and villas. When choosing their ideal accommodation, Indians prioritize a room with a spectacular view and a comfortable bed, seeking a relaxing and enjoyable experience during their stay.
Commenting on the summer travel trends, Shreerang Godbole, Chief Service Officer – OYO said: "As we enter the summer travel season, we are thrilled to see a surge in travel demand and a strong desire among travellers to explore the beauty and diversity of India. This surge in travel demand is a promising sign for the growth and development of the Indian travel and hospitality industry. A noticeable trend that emerged in the aftermath of covid is the preference for shorter trips and rejuvenating staycations of 1-3 days. The trend continues this summer as well, signifying a desire among Indian travellers for quick escapes, a chance to unwind, and a shift towards valuing quality experiences over extended durations. Travelers have also developed a renewed appreciation for the freedom of exploration and an inclination towards exotic domestic destinations. This has paved the way for offbeat locations like to shine, offering an opportunity to experience lesser known but stunning places.
We are happy to be a part of this journey and are committed to providing our guests with safe and comfortable accommodations to enhance their travel experiences. We look forward to welcoming guests from across the country and providing them with a memorable stay."
Here is some more interesting trivia:
Chasing sunsets and making memories- 23% Indians feel Goa beaches are perfect to witness the stunning summer sunsets followed by Dal Lake in Kashmir.
Valuable possessions: Not surprisingly, majority of the Indians cannot travel without their phones. Intestinally, 16% people are also taking their booze along to beat the summer heat!
Nothing stirs up nostalgia quite like the summer season. The one childhood memory that Indians want to recreate this summer is having the special 'Pahado wali Maggie' with their loved ones
Channelling the inner 'Ilahi'- Ilahi from Yeh Jawani Hai Deewani is Indians' favourite song when they embark on a road trip
Dressing for the occasion indeed! – Item of clothing that travellers are not leaving behind this summer are their shorts and summer dresses