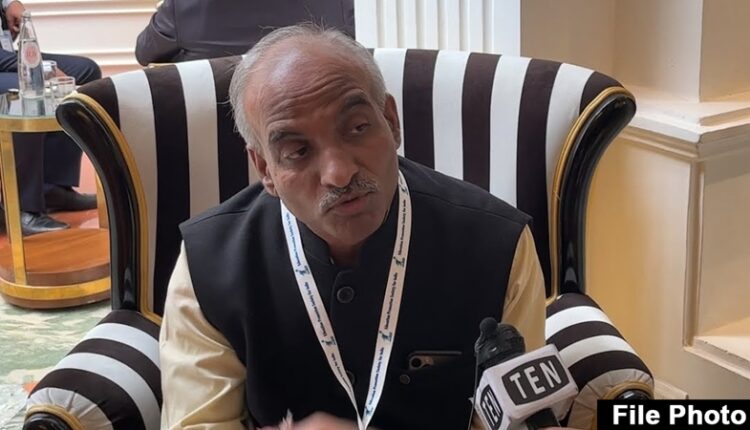 Delhi (India), February 20, 2023: In a remarkable achievement, Dr Bhimaraya Metri, Director of the Indian Institute of Management (IIM) Nagpur, has been honored with two prestigious awards for his exceptional contributions to the field of management education.

On January 19, 2023, Dr. Metri received the "Best B-School in Industrial Training" award at the BW Future of Management Education Conclave 2023, held in New Delhi. The award was presented by the chairman and editor-in-chief of BusinessWorld in recognition of IIM Nagpur's outstanding performance in providing industrial training to its students.
Adding another feather to his cap, Dr Metri was awarded the "Change Maestro and Institution Builder of the Year" award at the Industry Academia Conference 2023 held in New Delhi on February 17, 2023.
The award was presented by Mr. Harish Bhat, Brand Custodian of Tata Sons, and Mr. Rajeev Dubey, Chairman of Mahindra First Choice Wheels, to honor his exceptional leadership and contributions to IIM Nagpur.
Under Dr Metri's guidance, IIM Nagpur has become one of the most sought-after management institutes in India, offering innovative and industry-relevant management programs to its students.
His dedication to providing quality education and training to students has been widely acknowledged, making IIM Nagpur a leading name in the field of management education.
Expressing his gratitude on receiving the awards, Dr Metri said, "I am deeply honored to receive these awards, which are a testament to the hard work and dedication of the entire IIM Nagpur team. We are committed to providing our students with the best management education and training, and these awards are a recognition of our efforts in that direction."
The awards received by Dr Metri are a reflection of his leadership and commitment to excellence in management education. IIM Nagpur is proud to have him as its director and looks forward to his continued guidance in the years to come.