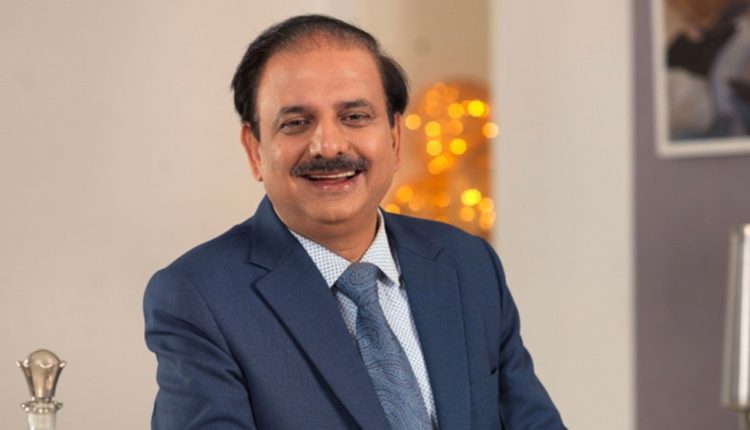 New Delhi (23/06/2022): Dr. Rakesh Kumar Sharma, the Director-General of the Export Promotion Council for Handicrafts (EPCH) and Chairman, India Exposition Mart Limited (IEML) Greater Noida, is known worldwide for hosting successful handicraft fairs and expos across the globe. He is also credited for envisioning India Expo Mart and executing this mega exhibition centre project in Greater Noida.

The Ten News Network had the great pleasure to have a conversation with Dr. Rakesh Kumar Sharma about the journey of his career while gaining significant life and professional lessons and also learning about his favourite recreational activities and interests.
Dr. Rakesh Kumar shared that he was born and brought up in Delhi though he hails from a small village Khadul in Kangra District in the state of Himachal Pradesh. Then, in 1994, he organized his first big show, the Indian Handicrafts and Gift Fair (IIGF). This show was the first big challenge of his life. "Back in those days, such shows were only organized in European countries. The main hurdle was to motivate exhibitors with the promise that they will definitely get buyers at the show," Dr Sharma said.
Despite this challenge, Dr. Sharma and his team went forward with the idea. "At the gala dinner on the first day of the show, I was hoisted on the shoulders of the people present at the gala because of the immense success the show received. We have never looked back ever since. We started from one exhibition hall and finally in the entire Pragati Maidan, we started organizing the show, just in a span of six years," Dr. Sharma added.
Dr Rakesh Sharma also shared that the second biggest challenge their team faced was executing the Expo Mart project. "The Expo Mart was another dream. It was not only my dream, many people carried the dream along with me," Dr. Sharma said.
They were unsure whether the project would be successful or not. But today, when he looks back on his journey, he is satisfied and proud to claim that the shows hosted at the mart are attended by great dignitaries like the Prime Minister of India, the President of India, United Nations dignitaries, and international celebrities and political figures. "Now we think that, ok, we have contributed to the country's economy, we have contributed to the country's pride and honor," he said.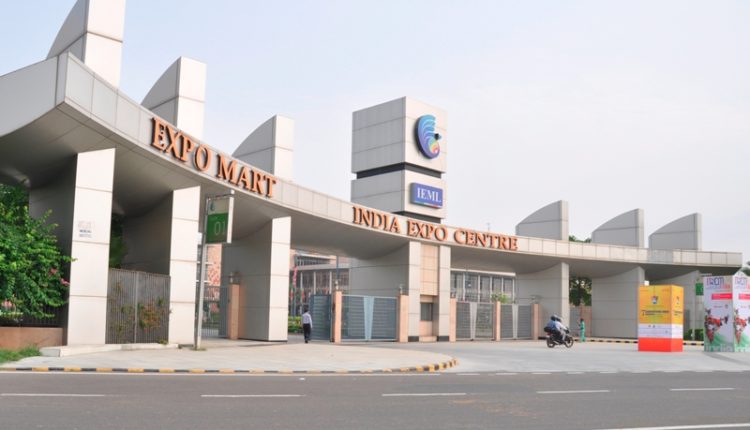 He also highlighted that it was in 1987, the EPCH was set up. Dr. Sharma told Ten News that he had joined the council and became acquainted with the handicrafts sector. "In 1992, the council made the decision to organize a trade show. The EPCH changed the perspective of people and made them realize that handicrafts were a lot more than just dolls and toys. They participated in shows in about 40 countries and organized craft festivals for India overseas. One of the most important festivals they took part in was in Latin America. They started in Argentina, then organized similar fairs in Venezuela, Chile, Uruguay and Brazil. At the festival, they promoted India's 3 Cs craft, culture, and cuisine. Many craftspeople, artists, chefs and live performers from India accompanied them. They collaborated with the Indian Council for Cultural Relations (ICCR) and India Tourism Development Corporation (ITDC) for these projects," he said.
Dr. Sharma, Chairman, IEML, also said that he is glad that these shows impacted a lot in countries where India was not much known.
In the interview, Dr Sharma also stated that apart from handicrafts, he is also interested in the fields of Ayurveda, Yoga and Naturopathy. He started an event – Auryog Expo, which became an international success. The expo consisted of a display of yoga performers, researchers, medicine, alternative medicine, traditional medicine, and naturopathy.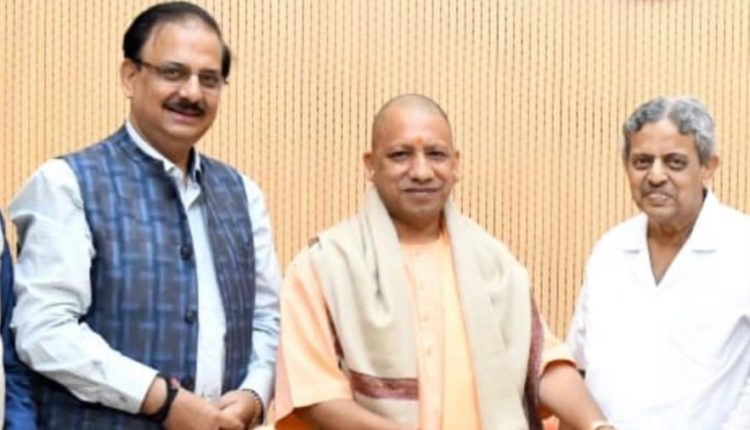 Dr. Rakesh strongly believes in not just achieving a single big goal, but achieving milestones. "You never satisfy yourself. If you satisfy yourself then it's all over. You cannot grow further," he said. "At the end of the day, you're just going forward, in a positive way, to the next step. Sometimes you feel satisfied when you are working and then you feel like this was one important part of my life, an important milestone," he added.
When asked about his role models, Dr. Sharma stated that he doesn't really follow famous known people. "Sometimes you admire the people who are around you," he said with his unique smile.
"Definitely in my journey, from time to time I admire different professional people who used to work in a different style and their working way was much, much better than the normal people, and these people when I admire them, I definitely try to follow them," he said. "I admire the common man, so I could realize that if he can achieve, then I can also."
Dr. Kumar shared that he is fond of Tony Robbins books and Bhajans by artists like Kailash Kher and Hansraj Raghuwanshi. He likes watching movies to refresh himself. He was also modest to share an incident where he was unable to recognize a famous Bollywood actor who sat next to him on an eight-hour-long flight to Europe, until halfway through the flight.
In his free time, Dr. Rakesh likes to visit his Khadul village in Kangra District Himachal Pradesh, where he participates in numerous activities "By interest, I am also very much connected with my motherland," he said. "In that village, I did a lot of activities – through culture, through educating people, mentoring young people over there, women empowerment and also something on religious, social and sports fronts," he said. "I am well connected with the people there."
Dr. Kumar conveyed a message to the young entrepreneurs and exporters, he said, "The entire world is changing very fast. There are lots of transformations taking place in the business field. Technology is going to play a very important role in all aspects". He thinks that it is very important for youngsters to think in terms of technological intervention in their business because manpower is going to be more expensive.
According to him, technology is not just required for soft skills but also for design, production, and other interventions. Dr. Sharma also said that it is very important for youngsters to be consistent in their endeavors. "India is a land of opportunity, so they should take India very seriously. The Indian market is yet to grow. We have a lot of potential within India. I think if they work in the Indian market with zeal and passion, we can really do a lot," he said. He emphasizes that they should not be calculative and judgmental, and should only think about whether they are taking the step in the right direction.
Towards the end of the interview, Dr. Sharma stated, "Everyone should behave like a child, because, when a child starts walking, he doesn't worry about running. For him, the biggest challenge is to strike a balance and take the second step."
Indeed there is a lot to learn from the way Dr. Sharma has led his life. He is the epitome of success who has always strived for excellence and has contributed in many ways for the betterment of the society and the nation, while navigating the challenges that came along, like a 'child'.
Watch the full interview below: