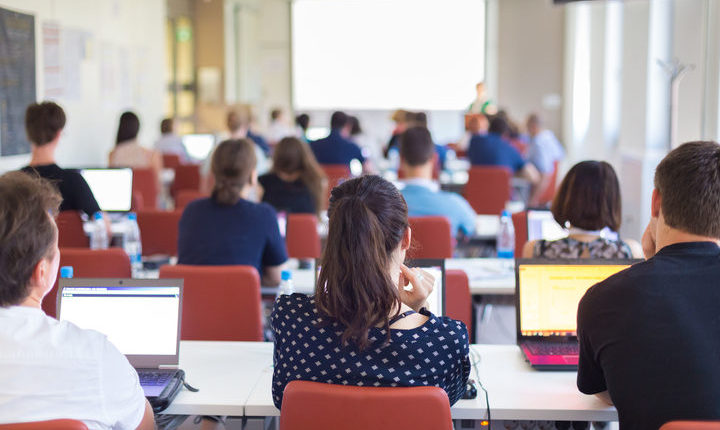 EDUCATION PROGRAMS IN AUSTRALIA FOR INTERNATIONAL STUDENTS
By Bobbie Sanchez
Australia is one of the sunniest places in the world and also has one of the fastest growing economies. There are hundreds of international students in Australia. It is a popular destination for many students who want to pursue their studies in another country. The educational institutions are well known for their quality courses and many of them are among the top in the world. 
Are you thinking of pursuing some education programs in Australia as an international student? Well, there are quite a few things you should know about Australia before you make the leap. Here are the most important ones. 
The first step is to get to the university and course of your choice, of course. Once that's been done, the visa application process is pretty simple. The Australian government has greatly simplified the process for all international students. All study visas are under the same Subclass 500 category no matter what you're going to study. You can also reach out to the university you are joining to ask for help. Every university has staff who are well acquainted with the whole procedure and will be more than happy to help out. 
You have Options for Financial Support
Australian universities, especially the highly ranked ones, cost a lot of money. You will also have to contend with other expenses, such as food, housing, and healthcare. The country has very high living standards and so all of these expenses can be very high. However, you can apply for financial aid if you're eligible. This will help you push the costs of your studies a little lower. 
You can apply for loans, financial aid, or international scholarships, many of which have been specifically designed with international students in mind. Your ability to support yourself financially while in the country will factor in a major way in your ability to get a visa. It will also allow you to enjoy your stay while you're in the country. 
Different Studying Systems
It is understandable that you probably come from a different studying culture when you land in Australia. You are now in a different country and the particular mix of theoretical and practical studies that you're used to might not be the one that you encounter when you finally begin your studies. Your previous education may have been broader or narrower and some students find it hard to keep up because of this. 
Australia has a way to help with this. Many universities have a culture of exchanging study guides and study notes in order to help new students to get used to the system. It can all be done online and is entirely free of charge. There are also many informational speech topics ready to help students when they get stuck with their coursework. 
If English is not your native language and you have problems writing essays in English, you can ask for help from the college essay tutor for US students. Using this system you can get ready for a difficult exam with help from previous students who have already acquainted themselves with the subject matter. 
Different Culture and Lifestyle
The disposition of the inhabitants of Australia is much like the disposition of its weather: sunny. The country is diverse and multicultural and you will often find yourself in the midst of people from many different cultures and backgrounds and with many different interests. 
There are plenty of trendy galleries, museums, cafes, restaurants, gardens, lush parks, and many other things that make the country an awesome place to explore and exciting to live in. You can always ask for help when you need it and advice is freely and warmly given. You will almost always find a crowd of people where you feel a sense of belonging, especially considering there are a lot of international students already there. 
Another interesting thing about Australia is that the seasons are somewhat upside down. The country is located in the southern hemisphere and so the seasons are the exact opposite of what you would get in the USA and Europe. This can initially feel strange for students from the northern hemisphere. The Australian spring comes in what would be autumn in the north while the typical northern winter is the typical summer in Australia, with lots of people taking their time to sunbathe at the beach. 
Many parts of the country experience cold weather during the Australian winter, so you should learn about the specific district you will be living in and pack your clothes accordingly. 
Wherever you're going to study in the country, you will be able to take full advantage of a variety of public transportation options, such as ferries, light rail, trains, and buses. These services are all reliable with regular timetables. Some places also offer concession fares for students so you should ask around and get the right cards depending on your status and age. Also find out about any schedule changes before you arrive and begin your semester. 
Ability to Work and Study
Many student visas allow the holders to work for a set period of time while in Australia. This is a great way to keep your expenses low while in the country. However, make sure you consider how it might affect your study time before you dive into it. 
An Australian visa allows for 20 hours of work per week during fulltime classes and unlimited work hours over the break. Minimum wage is 17.70 Australian dollars per hour and students can find work in a variety of industries, such as tourism, retail, or as tutors. 
Conclusion
Studying in Australia is a full-on satisfying experience. By preparing correctly, you can make the most of your time there and get away with some incredible experiences. 
Author Bio
Bobbie Sanchez is a writer and proofreader with an interest in personal development and education. He often writes articles in these niches and seeks to help students around the world to make the most out of their school experiences. When he's not writing, Bobbie is spending time gardening in his backyard.