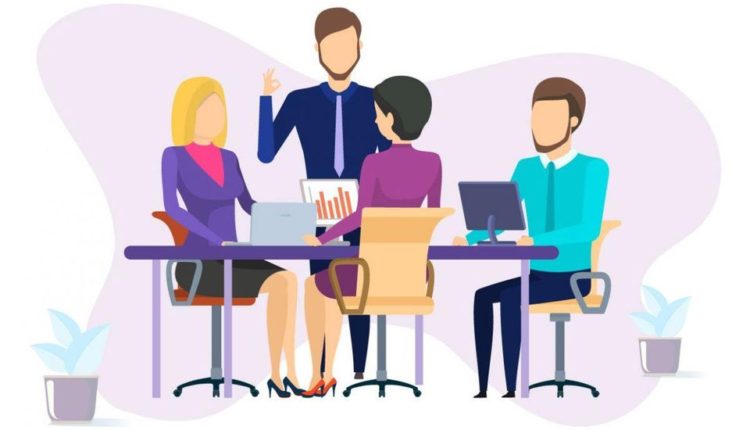 Effects on employment – today and post COVID-19
By Dr. Jagannath Patnaik, VC, ICFAI University
From the time China first reported on the emergent outbreak of a new virus in the late December of 2019, till today, the world has indeed changed a lot. The COVID-19 pandemic which has devastated the world at large, not sparing any country, has also brought a very big concern on issues of employment to the forefront, that many, may previously have viewed as an ivory-tower concern.
The sequence of events of the first half of 2020 started with a lot of uncertainties and continue to keep the humankind in one of the biggest battles that its fighting in centuries. It has put a spotlight on human despair, despondency, dejection, dread, devastation and destruction – of not just dreams, but real lives.
This spotlight is not just on jobs, careers and possible changes that are in store. This pandemic crisis will be a catalyst for unprecedented changes in every industry. It has tested the capacities of governance, public health infrastructure and social administration to their limits. It continues to do so. At the same time, the lockdowns enforced to prevent the spread, has brought economies to the ground and jeopardized the job prospects of many. How humankind will eventually combat it, is to be seen.
The flattening out of the economy, will create its own set of problems in hunger, disease, deprivation, social unrest, homelessness and more. In the job market of tomorrow, both capability and competence will become of paramount importance as jobs change, work changes, working spaces change, compensation changes, working hours change, working style change and work availability itself might become scarce.
The disturbing part of today's reality, is that the job losses are going to be across the board, across levels, across industries and across geographies. It may be less in sectors like IT and ITES and more in travel, tourism, aviation, hospitality and food, and retail. In most likelihood, in manufacturing too.
Nevertheless, the impact is going to be universal, forcing a large chunk of people into crisis. Massive job losses, disproportionate allocation of prosperity and further political polarization might be some of the consequences that we may face. And this time around, we are in the midst of massive job loss, that has not been caused by automation.
Moving forward, what are the industries that are most likely to survive the pandemic without too much damage or losses? Well, the list is not very long, but still gives some hope. IT & ITES, News & Entertainment, Finance & Banking, Pharma, Touchless & Homebody Economy, FMCG, BFSI, Online Education and Remote Learning are likely to be less impacted. There will be catalytic changes in structure and service, but the loss of jobs will be minimal. In IT & ITES, lots of jobs will move to work from home (WFH) with new protocols and higher security levels, but jobs by-and-large will remain protected. To also elaborate what Touchless & Homebody jobs mean – services like broadband, home delivery, online gym classes, even meeting apps all are touchless homebody services which have largely survived the pandemic and will most likely rebound to even higher levels than earlier.
It is also believed that the aftermath of the novel coronavirus will create the need for more engineers with nearly 1,66,000 new openings expected from 2020 to 2026. More engineers will be needed than ever before when the world returns to a semblance of normalcy.
Further, not all jobs can be done from home, which creates disparity. Workers across industries must figure out how they can adapt to rapidly changing conditions, and companies have to learn how to match those workers to new roles and activities. These dynamics are about more than remote working—or the part of automation and Artificial intelligence. It is about how leaders can reskill and upskill the workforce to deliver new business models in the post-pandemic era.
While some reports suggest that the global recession, induced by COVID-19, will fundamentally change the way humanity works, and socializes, for years to come, every industry will be forced to reform and restructure to transform into the new realities that will emerge.
It is a little bit of both, like everything else. The challenging part is, as human beings, we do not like uncertainty and unpredictability. That is a part of the crisis and that's a challenge. We need top overcome and come out victorious.