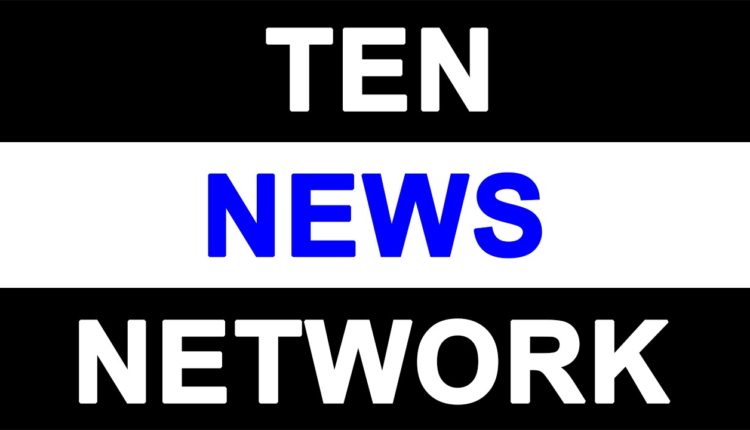 EPCH-FASCO celebrate International Yoga Day with exporters from pan-India

NEW DELHI – 21st June, 2021 – The Export Promotion Council for Handicrafts (EPCH) and Fitness and Sports Committee (FASCO) co-celebrated the 7th International Yoga Day on Monday via virtual mode. Several exporters  and their families from pan-India participated in this celebration.
Shantmanu, Development Commissioner (Handicrafts), IAS was the Chief Guest of the event along with senior panelists like Mrs Arunima Sinha, Meditation Consultant and Senior Art of Living Faculty; Raj Kumar Malhotra, Chairman-EPCH, Dr. Rakesh Kumar, Director General-EPCH; Mr. Prince Malik, Member – COA & FASCO Convenor; R. K. Verma, Executive Director, EPCH; Mr. Mohit Dahiya, Hath Yoga Practitioner; Dr. Era Dutta, M.D. (Psychiatry), DNB – Psychiatry, MBBS, Consultant Neuropsychiatrist and life wellness coach, Founder – Mind Wellness; Dr. Shumayou Dutta, MS – Orthopaedics, MBBS, Spine Surgeon, Orthopedist, Spine And Pain Specialist; Dr. Nitin Agarwal, National Secretary, Vishwa Ayurved Parishad, MD, Bliss Ayurveda Pharmacy and Health Village, Greater Noida.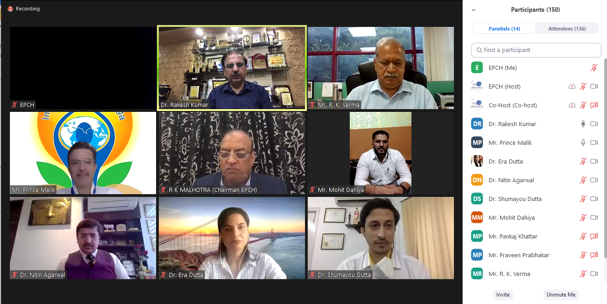 Dr. Rakesh Kumar said that beyond its immediate impact on physical health, the COVID-19 pandemic has also exacerbated psychological suffering and mental health problems, including depression and anxiety, as pandemic-related restrictions continue in various forms in many countries. This has highlighted the urgent need to address the mental health dimension of the pandemic, in addition to the physical health aspects.
Raj Kumar Malhotra, Chairman-EPCH, speaking on the occasion, informed that the message of Yoga in promoting both the physical and mental well-being of humanity has never been more relevant. A growing trend of people around the world embracing Yoga to stay healthy and rejuvenated and to fight social isolation and depression has been witnessed during the pandemic. Yoga is also playing a significant role in the psycho-social care and rehabilitation of COVID-19 patients in quarantine and isolation. It is particularly helpful in allaying their fears and anxiety. Recognizing this important role of Yoga, this year's commemoration of the International Day of Yoga focuses on "Yoga for well-being" – how the practice of Yoga can promote the holistic health of every individual.
Shantmanu in his address spoke about the importance of yoga in life and especially during these pandemic times wherein there is a lot of suffering all around. He spoke about yoga's role to integrate body, mind and soul leading to overall well-being of the human being.  He Congratulated Export Promotion Council for Handicrafts for the initiative.  Dr. Shumayou Dutta, being the Spine Surgeon spoke about the importance of sitting postures at work place. Mohit Dahiya being the Hath Yoga Practitioner taught yoga asanas and encouraged everyone for yoga in their daily lifestyle. Dr. Era Dutta, M.D. Psychiatrist stressed on the need of importance of mental health especially during covid times. Dr. Nitin Agarwal briefed about the immunity and preventive measures to be undertaken during covid times. Arunima Sinha spoke about the role of meditation and overall well-being of the individuals.
Prince Malik, Member – COA, who moderated the event, informed that EPCH-FASCO awarded Certificate of Appreciation to some of the best participants in all age groups.