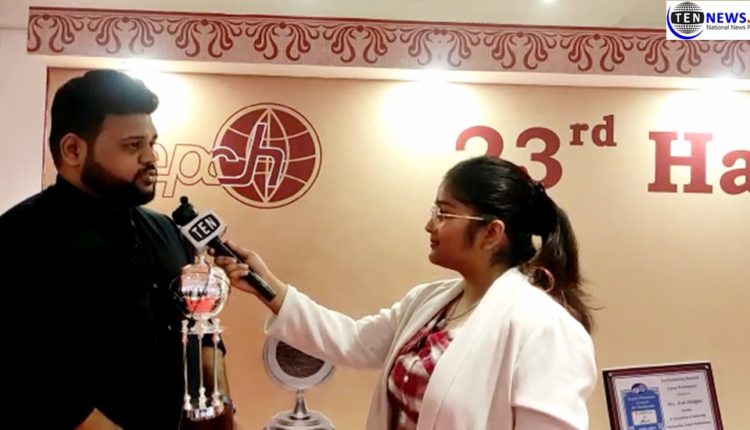 New Delhi, 30 June 2022: At the 23rd Handicraft Export Awards Function, Divyansh Kanojia, Chief Client Officer, DesignCo won over eight awards in multiple categories.
In conversation with Ten News, Divyansh Kanojia told that the opportunities in India are growing and the country is recognised as a strong country for production. "We are being perceived as a global hub for production across the country," he added.
He also stated that in terms of challenges, we are not yet there. We are still competing with China in quality and with other countries in terms of efficiency, product line, and manufacturing excellence and this is where we have to evolve as an industry. "EPCH is a good representation of the government, they help us out when it comes to taking out challenges and taking them to the government for us. They have built an ecosystem helpful to us in the long run by promoting inclusivity and diversity," he said.