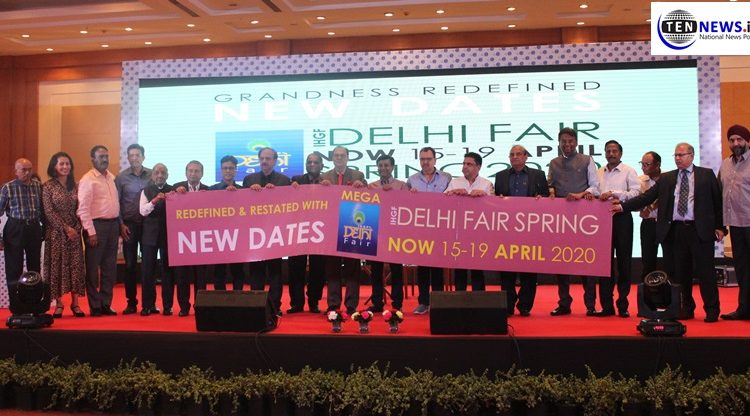 EPCH's Indian Handicrafts and Gift Fair 2020 announced , Ravi K Passi becomes Chairman of EPCH
Saurabh Kumar / Photo & Video By Baidyanath Halder
Greater Noida (18/04/2019) : A curtain raiser program for IHGF Delhi Spring Fair 2020 was organized at India Expo Mart. Rakesh Kumar Director General – EPCH along with OP Prahladka, Ravi K Passi new Chairman of Export Promotion Council for Handicrafts (EPCH) , members of EPCH and overseas buyers from Latin America launched the logo and dates for IHGF Delhi Fair spring April 2020.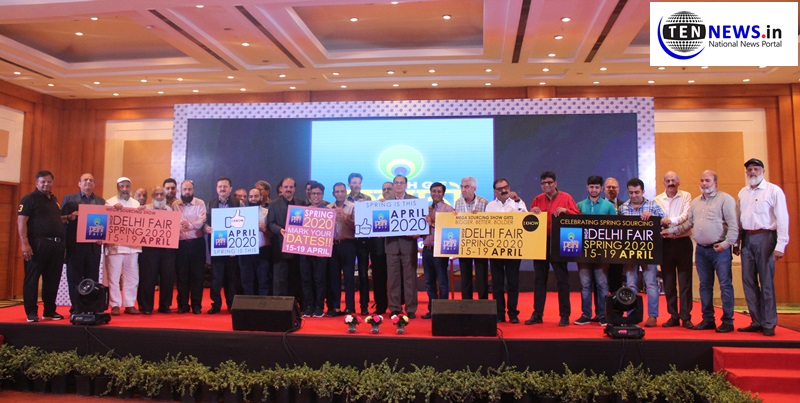 Apart from this, a farewell was also organized for OP Prahladka who served for two years as EPCH Chairman. Now he will be succeeded by Ravi K Passi. Speaking at the occasion Rakesh Kumar thanked OP Prahladka and said " He is associated with EPCH since its inception and has served EPCH as its Chairman during 2001 and 2002. He is very actively involved in various trade bodies and played an important role in promoting the organization at global level. He served at tough times when government was making major changes in business world by inducting GST"
While the new chairman of EPCH Ravi K Passi said "I will try to take the legacy further of OP Prahladka. Passi further said, "that in order to sustain this growth, the international marketing initiatives, cluster development projects, designs and product development, new policy initiatives are needed to be pursued more vigorously".
OP Prahladka her farewell speech said "thanked all the board members of EPCH and promised buyers that EPCH will keep sharing more information about exhibitors that and will continue providing more and better options to them."
Program further carried various cultural performances including Bharatnatyam and folk dances lavani, Bhangra which is largely applauded by foreigners. Later audience sitting there can't resist themselves and joined the artist performing on the stage and danced along with them .
Photo Highlights of Indian Handicrafts and Gift Fair 2020 | Curtain Raiser event | India Expo Mart
Video Highlights of Indian Handicrafts and Gift Fair 2020 | Curtain Raiser event | India Expo Mart