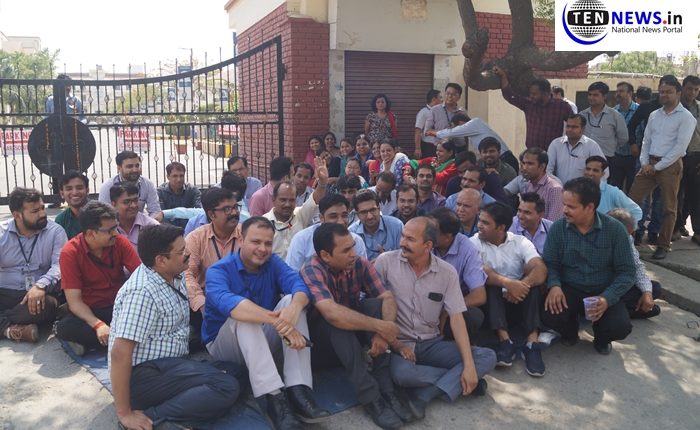 Faculty & staff of ITS engineering college alleges management for mental torture
Saurabh Kumar / Baidyanath Halder
Greater Noida (10/06/2019) : On June 8 all the faculty members of ITS engineering college protested against the college management and alleged torture and misbehavior by VC with a college staff. All the staff and faculty members gathered in the college premises and raised slogans against the management.
The faculty member alleged that the behavior of the college management with staffs is very rude. One of the staff member told that "one day VC called me and asked for some work, but when I denied as the work don't come under by working jurisdiction he tried to hit me but a took a step back. After that today we get to know that peon is slapped by him. So this is totally intolerable, today we also had words with college director Vikas Singh but he also didn't assured us anything concrete after that now we are on road and will keep on protesting till our demands were accepted.
The faculty member demanded Job security, Improvement in feedback as the language used for it is low standard, proper information of summer vacations etc. While director of the college didn't gave any clarification over the whole situation saying that he needs time and comment only after interacting with the staffs.