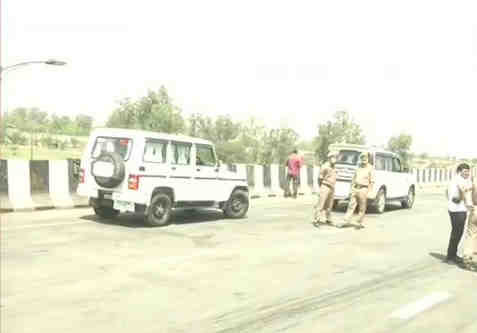 Farmers begin 24-hour protest at Eastern Peripheral Expressway
Ten News Network
On Saturday morning, some farmers halted the traffic movement in Dasna at the Eastern Peripheral Expressway, in protest against the farm laws. Farmers had announced a 24 hours blockade of Eastern Peripheral Expressway from Saturday 8 am to Sunday 8 am.
Apart from this, farmers also blocked the Kundli-Manesar-Palwal Expressway at Sonipat due to which people commuting towards Sonipat are facing problems.
As per reports, DCP Rajesh Kumar was already deployed at Dasna, at the protest site, with full police force. However only about 40 to 50 farmers participated in the protest by visiting the protest site. The farmers blocked the roads and halted the traffic movement, with the help of tractor trolleys, but police was able to make way for traffic in no time.