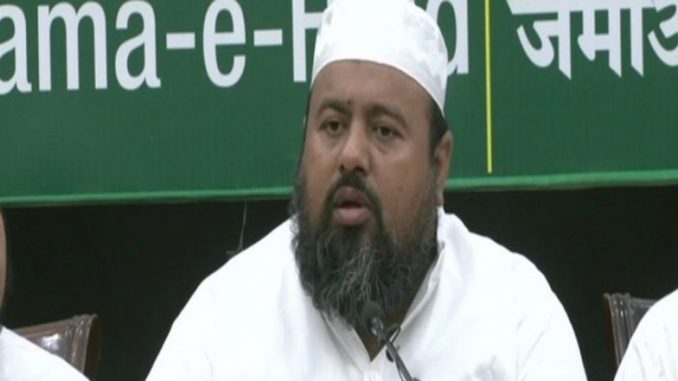 New Delhi (12/06/2022): Jamaat Ulama-e-Hind president Suhaib Qasmi on Sunday said that former Bharatiya Janata Party (BJP) leader Nupur Sharma, who allegedly made controversial remarks on Prophet Muhammad, should be forgiven as per Islam.
He added that the organisation of Muslim scholars disagreed with the nationwide protests in wake of her remarks.
Jamaat Ulama-e-Hind called a press conference in Delhi today over Sharma's remarks and nationwide protests after Friday prayers.
Qasmi said, "Islam says Nupur Sharma should be forgiven. We disagree with the protest that started across the country after Friday prayers against Nupur Sharma and her derogatory remarks."
Apart from this, Jamaat Ulama-e-Hind also welcomed the decision of the Bharatiya Janata Party (BJP) to suspend Sharma. "We are welcoming the decision of the law because India is the law of the land and we are not going to take the law into our hands. The law does not allow to come on the road and break the rule," Qasmi said at the press conference.