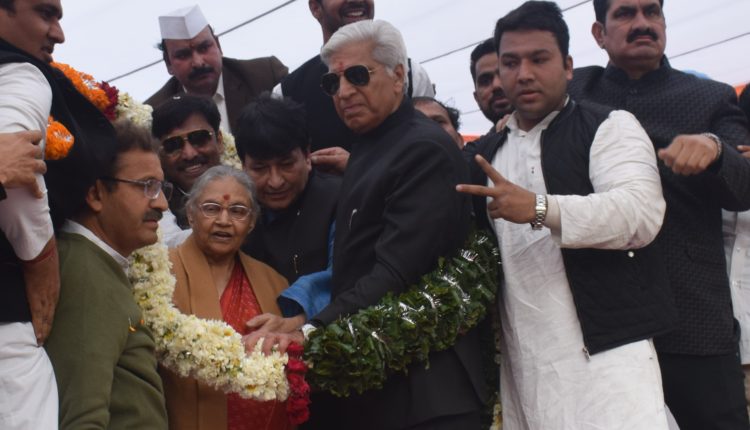 New Delhi (16/01/2019): Newly appointed Delhi Congress President Sheila Dixit on Tuesday right after taking charge as the President of DPCC rejected the speculations in political corridors in the capital of a possible tie-up between Congress and AAP to take on the BJP, but Dikshit put AAP and BJP in the same bracket on Wednesday.
"BJP and AAP both are a challenge, we will meet the challenges together," said Dikshit.However, there were claims that with the appointment of Sheila Dixit as President of Congress Delhi, there may be a positive approach vis-a-vis alliance with AAP.
Addressing the Congress Leaders and, Workers at DPCC Sheila Dikshit said,
"Congress will strategise to meet the challenge ahead and any decision on alliances will be taken by the party high command. The Congress high command led by Rahul Gandhi will decide the profit and loss of the alliance and mahagathbandhan, we will follow whatever will be the decision of high command," she said, leaving the possibility of a pact with AAP open.
Meanwhile, her swearing in as the party's state chief was marred as controversy erupted over the presence of Jagdish Tytler, an accused in the 1984 anti-Sikh riots, at the event at DPCC.