Fr. Agnel Balbhawan celebrates 19th Establishment Day at Fr. Agnel School in Gr Noida
Saurabh Kumar
Greater Noida (12/01/19) : Today 19th establishment day of Fr. Agnel Balbhawan at Greater Noida was celebrated with great zeal and enthusiasm at Fr Agnel School Auditorium. Balbhawan Greater Noida is initiatives by Fr. Bento Rodrigues Manager of Fr Agnel School . Where under privileged children from all over the country from different ethnic groups and religions, races and languages are welcomed, cared, sheltered and are given a new experience of love, of belongingness, of the power to be what every child wants to be – a man or a woman of one's dreams. Started in the year 2000 Fr. Agnel Balbhawan with 45 children has now grown up to 250 plus family.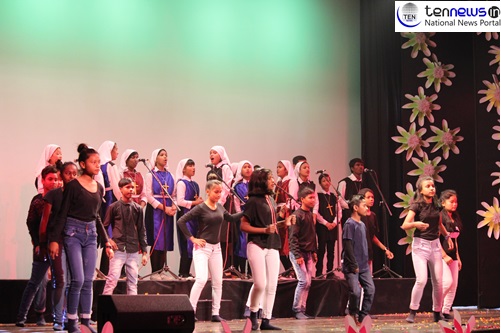 During the program children's given various dance performances, singing performances and band performances which are largely appreciated by the audience

Addressing the students Father Bento Rodrigues briefed about the achievements of the school students and what are they are involved in. he detailed about the paintings made by the school students that are displayed in school corridor.

While principal of the school J.A. Carvalho Said that I always tell children's and others that the greatest certainty in this world is, that god loves us. Futher he told that "I give a challenge to all the students of Balbhawan that in return from your side we expect you be rise above the ordinary people in life.