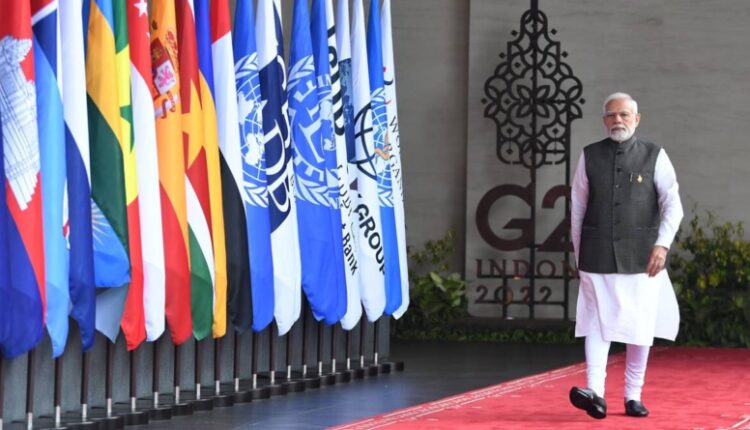 National, Nov 15, 2022: Prime Minister Narendra Modi on Tuesday addressed the G20 summit and reiterated India's vision of maintaining energy stability in global scenerio. He also spoke against putting any restrictions on the supply of energy and urged nations to adopt a consensus approach on the same.
He also called for ensuring stability while reiterating the need for resolving the Ukraine conflict through diplomacy.
PM Modi also outlined that factors such as climate change, Covid-19 pandemic, Ukraine-Russia war and related global problems have resulted in havoc in the world with the global supply chains being in "ruins".
"India's energy-security is also important for global growth, as it is the world's fastest-growing economy. We must not promote any restrictions on the supply of energy and stability in the energy market should be ensured," Modi stated at the session on food and energy security, wherein several key world leaders including US President Joe Biden and Russian foreign minister Sergey Lavrov on behalf of President Vladimir Putin were in attendance.
He also said that India is laser-focused on cleaning energy and the environment. "By 2030, half of our electricity will be generated from renewable sources. Time-bound and affordable finance and sustainable supply of technology to developing countries is essential for inclusive energy transition," he expressed at the summit being held in this Indonesian city.
Speaking on the Ukraine conflict, PM Modi said, "I have repeatedly said that we have to find a way to return to the path of ceasefire and diplomacy in Ukraine. Over the past century, the Second World War wreaked havoc in the world."
Furthermore, he added, "After that, the leaders of that time made a serious effort to take the path of peace. Now it's our turn. The onus of creating a new world order for the post-Covid period lies on our shoulders."
The G20 consists of 19 countries which include Argentina, Australia, Brazil, Canada, China, France, Germany, India, Indonesia, Italy, Japan, South Korea, Mexico, Russia, Saudi Arabia, South Africa, Turkey, the UK, the USA and the European Union (EU).