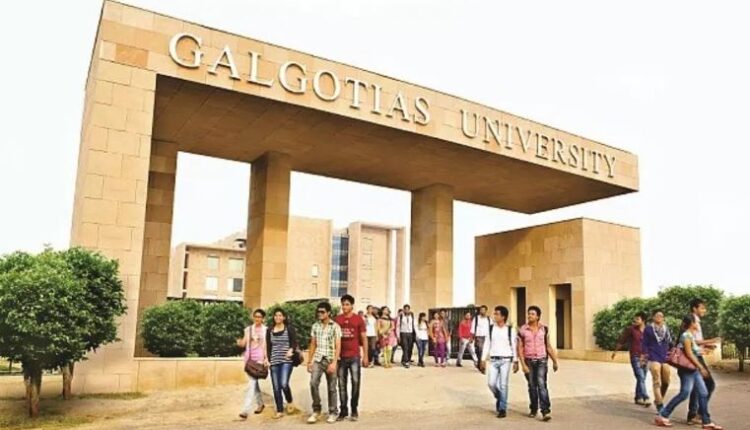 Galgotias University celebrates World Hearing Day
Ten News Network
Greater Noida, 15th March 2023: NSS Unit 4, School of Nursing, Galgotias University organized a webinar on the topic "World-Hearing Day". At the beginning of the webinar, Dr. SP Subhashini, Dean Galgotia School of Nursing and Dr. A. Ram Pandey, Dean Mass Media Communication and coordinator of the program, Pranjali Mishra, officer of NSS Unit-4, welcomed the invited keynote speaker Prof. Jaiwin Jai Singh J with a bouquet and inaugurated the program by lighting the lamp.

Professor Jaivin Jaisingh J. first threw light on the objectives and importance of the session. He made people aware about the health of ears, and said that ears are important parts of our body. We should take special care of them.
If we are facing any problem in hearing, we should immediately consult a doctor on time, and proper treatment should be done at the right time. Otherwise, this disease can take a bigger form.
He further explained that there can be many reasons for hearing loss. For example, the noise of an industrial center, traffic or loud music for a long time, all these are very big reasons. Social and mental problems of a person also increase a lot due to hearing impairment.
The above reasons also have to be considered to lead a healthy life. Special precautions have to be taken.
The session was very informative and all the information was shared with the students. 200 students and 10 faculties specially participated in this event. The session ended with a question-answer session by the students.