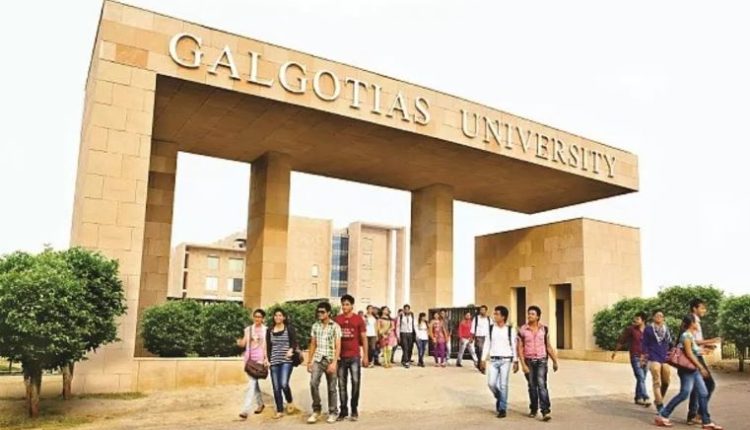 Galgotias University conducts online lectures amid Coronavirus scare; sets virtuous example for other educational institutions
Greater Noida, 16th March: Amid the shutdown of schools and colleges in UP due to Coronavirus pandemic, Galgotias University today continued the academic operations by conducting online lectures and set an example for other educational institutions to follow.
The Greater Noida based University took proactive steps to prevent the academic loss by conducting all the lectures via remote mode through strategic planning with all the faculty members and students. The entire team at university planned the activities well in advance and had trials with student groups.
The university extensively used ICT resources with its own ERP software extension "Big Blue Button" for conducting the classes as scheduled in regular time table. Especially free online tools and applications viz., Zoom, Google Class room, Microsoft teams, Edmodo etc were used by faculty for conducting the online lectures without incurring any cost. The students and parents responded very positively and connected effortlessly from across the nation to actively participate in the proceeding of the classes.
The online lectures were conducted across multiple platforms that includes desktops, laptops, tabs and mobile phones.
Multiple methods and tools of teaching learning such as Flip Class, Quiz, Assignments, Notes, Power point presentations, online whiteboard, recorded videos and tutored lectures were used by faculty.
Around 700 faculty members across 21 Schools and Departments of university from 119 programs engaged 883 online classes for 30959 students. The students responded very positively with the University registering over 90% attendance. This is a big step forward in handling any calamities and teaching remotely in the event of a disruption to normal operations on University's campus.
Chancellor Suneel Galgotia, CEO Dhruv Galgotia and Vice-Chancellor Dr.Preeti Bajaj applauded the initiative and hard work of academic support staff of university.