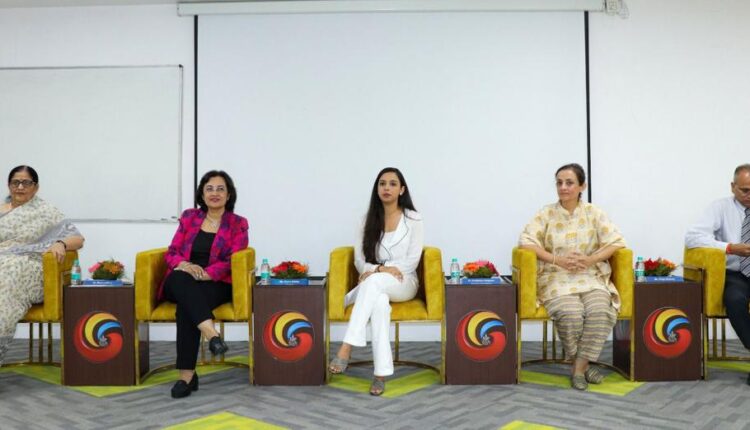 Galgotias University hosts "Leadership Transformational Journey" for its senior leadership
TEN NEWS NETWORK

This four-day program is a developmental initiative for the senior leadership of Galgotias University. The program will be conducted on four days – August 4th, August 10th, August 18th, and August 25th. During the inauguration of the program, the trainer Ms. Sonia Mehta welcomed all the participants to rediscover themselves, their behavior, perspectives, and attitudes towards work and life. She assured that the participants will also discover the possibilities hidden within them and the things that hinder their greatness.
The first session of the program was based on "Rediscovering Oneself." Through this session, Sonia Mehta conveyed the message that it will have a deep impact filled with freshness, guidance, and experiential learning. It will encourage personal growth as well. The aim of these sessions is to create valuable mentorship and help identify the interests, strengths, and aspirations of individuals, which can elevate their self-confidence and clarity in goals.
Miss Aradhana Galgotia, Executive Director of Galgotias University, welcomed the internationally certified coach, Sonia Mehta, for organizing the Leadership Transformation program. She emphasized the university's commitment to walk alongside all the participants in their life, imbuing them with charisma, innovation, and development, which will not only shape the future of our university but also impact the lives of every individual present in the program.
Dr. Mallikharjuna Babu, Honorable Vice-Chairman of Galgotias University, emphasized the importance of understanding oneself, empowering others, and leading by example. This guidance in the form of a training programme will assist the participants in various aspects, from encouraging emerging teams to making impactful communication and decisions.
Dr. Renu Luthra, Advisor to the Chancellor, requested every participant to embrace this journey with an open mind and be prepared to accept change. Remember, change begins from within us. As soon as we develop as leaders, we contribute positively and successfully to the organization.