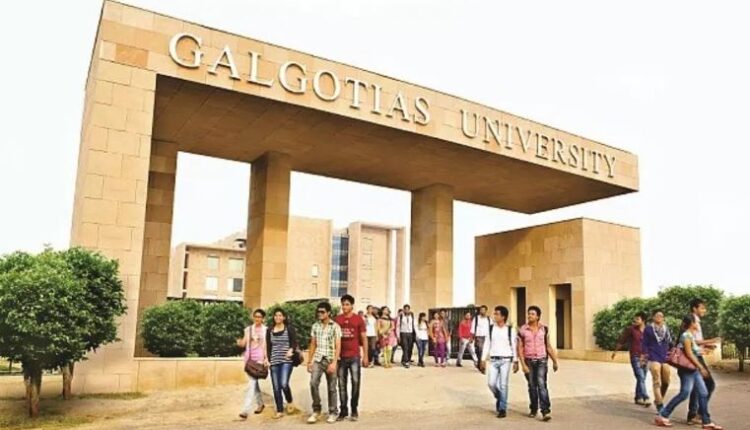 Galgotias University set to host its 7th Convocation with Nitin Gadkari as Chief Guest
TEN NEWS NETWORK
Greater Noida, 21st March: Galgotias University is set to host its seventh convocation on March 21, 2023. Union Minister for Road Transport and Highways, Nitin Gadkari will be chief guest of the ceremony. Chief Guest will confer medals and degrees on the students and he will also be sharing valuable experiences of his life with the students of the university.

Answering the questions of journalists during the press conference organized on Monday, University Chancellor Sunil Galgotia said that today, Galgotias University is establishing new dimensions in the field of education, be it high quality education or all-round development of the students. Reiterating his commitment, he said that we are always determined to our efforts for world class education system in India.
CEO Dhruv Galgotia said that all our faculty members are highly educated and very hard working. Today, the University is having feather of achievements to its hat. Latest being accredition of 'NAAC' with A+ rating in its first attempt. It is all because of the hard work put in by all our faculty members.
Vice Chancellor Dr. K. Mallikarjuna Babu said that we provide all possible help to the promising talents, poor and helpless students in our university so that they can play their important role in nation building.
Chancellor's Advisor Dr. Renu Luthra said that the focused and disciplined approach of our students will definitely increase pride of India in the world. Today the whole country is looking towards youth with all of its hope. Vice Chancellor Dr. Awadhesh Kumar congratulated the students and said that education is the most priceless wealth.
University Registrar Nitin Goud said that a teacher is the true builder of the nation and a student is true captain of the nation. Today, it is in hands of both of them to make 21st Century India a superpower.