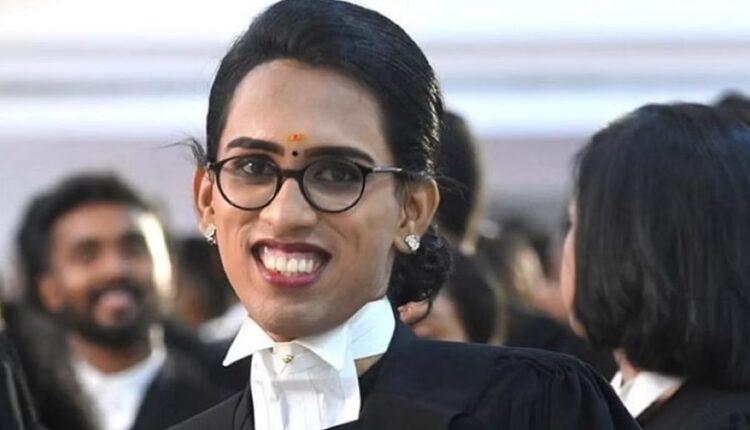 Kerala Gets Its First Transgender Lawyer, gets lauded for determination
Ten News Network
New Delhi (India), March 20, 2023: Kerala has achieved a gender-positive milestone with the enrolment of its first transgender lawyer, Padma Lakshmi, with the Bar Council of the state.

Padma Lakshmi graduated from Ernakulam Government Law College and was among the 1,500 law graduates who were conferred with the bar enrolment certificate at an event organized by the Bar Council of India on Sunday. The state's industries minister, P Rajeev, shared a photograph of the young lawyer on his official Instagram handle and congratulated her on her achievement.
In his post, Rajeev commended Padma Lakshmi's perseverance and determination in overcoming societal barriers and discrimination to carve out a path for herself in the legal profession. "Becoming the first is always the hardest achievement in history. There are no predecessors on the way to the goal. Obstacles will be inevitable. There will be people to mute and discourage. Padma Lakshmi has written her name in legal history by overcoming all this," Rajeev said in the post.
He also expressed hope that Padma Lakshmi's success would inspire more transgender individuals to enter the legal profession. Social media users have widely praised Padma Lakshmi's accomplishment, with many congratulating her and welcoming her to the Advocate community.
This achievement comes after the appointment of India's first transgender judge, Joyita Mondal, in West Bengal in 2017, and the appointment of Vidya Kamble and Swati Bidhan Baruah as judges in Lok Adalats in Maharashtra and Guwahati, respectively, in 2018.
Padma Lakshmi's enrolment in the Bar Council is another significant milestone in the ongoing fight for inclusivity and equal representation of marginalized communities in the legal profession.