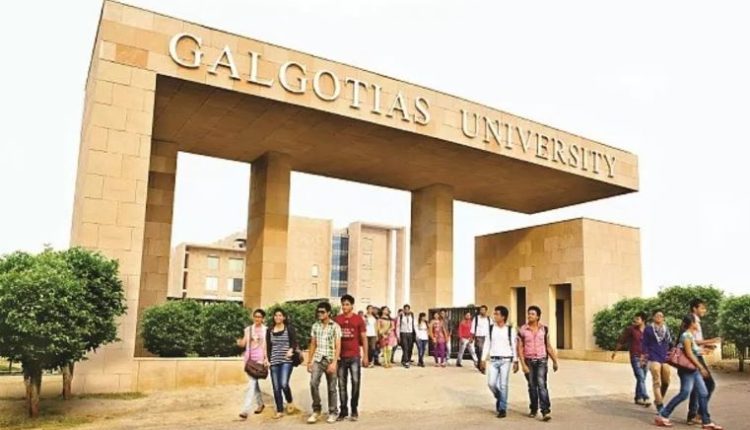 Galgotias University to host Training cum Workshop on Production Technology of Basmati Rice
Training cum workshop on Production Technology of Basmati Rice for Export will be organized at Galgotias University tomorrow, March 28, 2023, for the welfare of farmers and to update them about farming methods with limited use of chemical fertilizers and pesticides, which will aid in the export of Basmati and increase their income.

About 300 farmers are going to participate in this event. This event is being organized jointly by School of Agriculture, Galgotias University and "Basmati Export Development Foundation", a Government of India organization.
Dr. AN Mishra, Joint Director, Department of Agriculture, Government of Uttar Pradesh, Dr. Rajeev Kumar, Deputy Director, Agriculture Department, Government of Uttar Pradesh, Dr. Subhash Chander, Director, NCIPM, Dr. RN Padaria, Joint Director-Extension, IARI, Dr. Ritesh Sharma from BEDF will grace the workshop.
Dr. YS Shivay from IARI, Dr. Mukesh Sehgal from ICAR, NCIPM, Mr. Ashish Mittal, industry expert are arriving as keynote speakers. Progressive farmer, Padma Shri Bharat Bhushan Tyagi will also speak in the workshop. Virenxia and Multiplex, two agri companies will exhibit their stalls for the benefit of the farmers. In this training workshop, technical training will be given to the farmers as to how they can increase the quality yield of "Basmati Rice" manifold by adopting modern techniques.