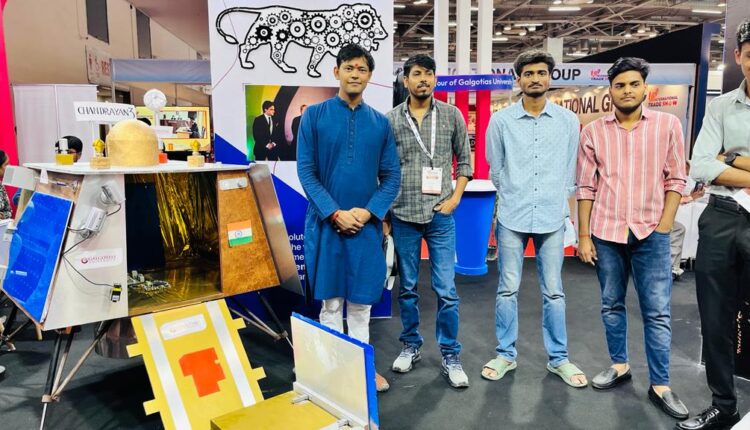 Galgotias University's Stellar Showcase: Chandrayaan-3 Model and Innovative Ventures Steal Spotlight at UPITS
TEN NEWS NETWORK

The "Chandrayaan-3 Model" crafted by the ingenious students of Galgotias University has stolen the spotlight at the UP International Trade Show.
This grand spectacle, spanning five days, was ceremoniously inaugurated by the President, on September 21, 2023, within the sprawling India Expomart Center in Greater Noida. Over 2000 exhibitors, representing nearly 300 brands from around the world, have converged at this international trade extravaganza.
The Galgotias University stall, located in Hall No. 8 on the second floor, stands out as a testament to the students' exceptional talents and skills. Here, a diverse array of products showcases their prowess. However, the undoubted showstopper is their immaculate rendition of Chandrayaan-3. In a world still abuzz with excitement over Chandrayaan-3's monumental success, the students of Galgotias University have crafted a stunningly detailed model through unwavering dedication and zeal. Today, this model has captured the hearts of attendees at the UP International Trade Show, attracting a constant stream of awestruck onlookers. It's akin to a mesmerizing toy for all ages, with everyone eager to capture a memorable selfie beside it. The audience, brimming with patriotic fervor, not only heaps praise on the Galgotias University students but also chants "Bharat Mata ki Jai," paying homage to the pioneering scientists who have elevated India's global stature through their tireless efforts.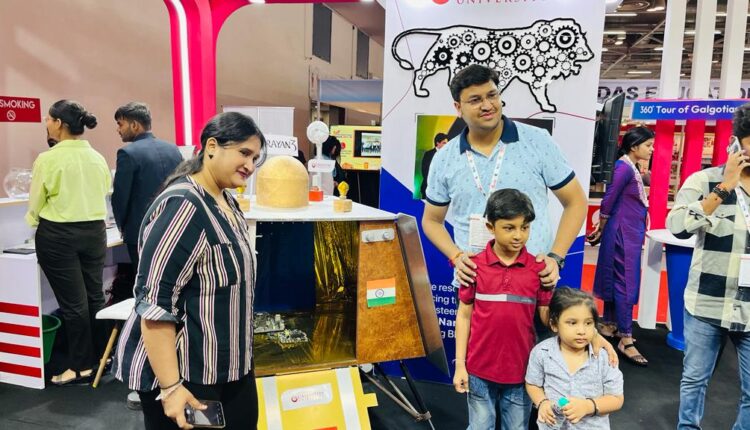 Turning our attention to entrepreneurial innovation, the startup venture led by Shobhit Agarwal, Tarun Satyaki, and Shailvi Gupta, whose collective expertise spans mechanical and electrical engineering, is poised to reshape the landscape of Indian manufacturing. Their joint endeavor focuses on revolutionizing transportation and exploration. They have articulated their commitment to eco-friendly mobility solutions, exemplified by a cutting-edge electric bicycle. This innovation not only enhances the cycling experience but also aligns with the government's "Make in India" initiative while promoting a greener, healthier planet.
Meanwhile, a group comprising Prince Rana, Mayank, Harshit, Vanshika, and Varnika has unveiled a revitalizing "Refreshment Drink" rooted in ancient Ayurvedic wisdom. Their creation, named 'Galgotiya,' incorporates Tulsi, Lemon, Ginger, and a medley of Ayurvedic herbs that bolster the immune system and rejuvenate the digestive tract.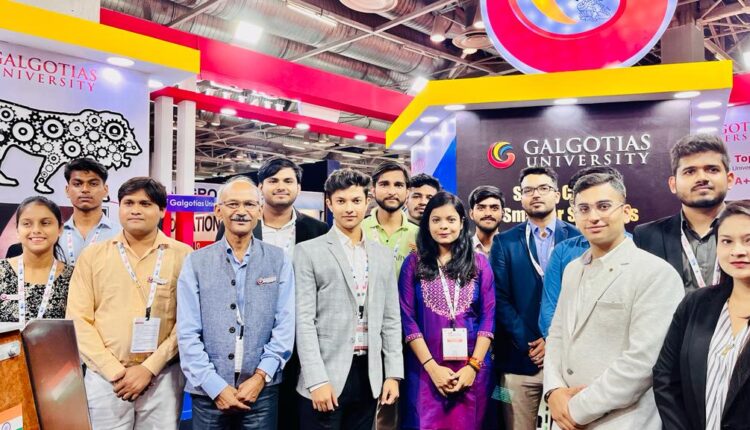 Dhruv Galgotias, the CEO of Galgotias University, extended his heartfelt congratulations to the students and reaffirmed the institution's unwavering commitment to nurturing comprehensive student development beyond academic excellence.