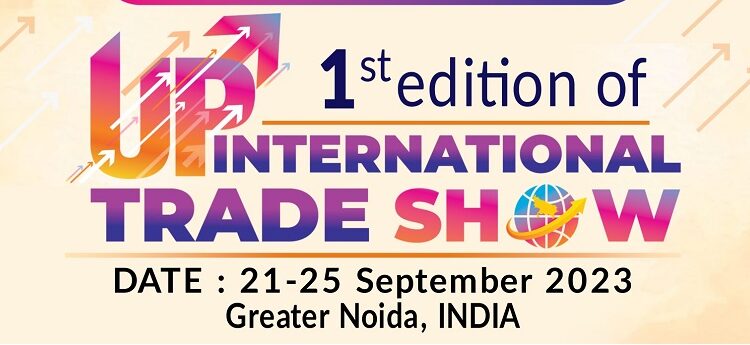 UPITS 2023: Grand sourcing gala attracts over 15K buyers and 33K visitors on second day
TEN NEWS NETWORK

The second day of the UP International Trade Show (UPITS) 2023 proved to be a resounding success, attracting an astounding number of buyers, traders, and visitors. With over 15,000 buyers and around 33,000 visitors flocking to the event on the second day, UPITS 2023 made a significant impact on the trade and business landscape in Uttar Pradesh. Held at the India Expo Centre & Mart, this mega sourcing event offered a one-of-a-kind opportunity for both domestic and global brands to showcase their products and technological prowess. In this report, we will delve into the highlights and key insights from the second day of UPITS 2023.
There was huge bustle seen at the pavilions of different sectors including Amul, Oppo, Colorjet. Feeling delighted participating at UPITS 2023, Nipun Rathi, OPPO India said that this is a great opportunity to have such an event and periodically multiple events like this. It'll help company to showcase their brands, products and even their technological powers. It helps to understand the supply chain issues, hindrance and other challenges. It is a huge opportunity not only for domestic brands for global brands and the arrangements are fabulous.
Arun Varshney from Colorjet lauds trade show saying this is one of the events which will leave a huge impact on the trade fare business in the entire country. UP is hosting many big events but this will be proved as a gamechanger for the over-all demography of the UP government. Also said, this show is remarkable and hat's-off to the trade society and the industry and the UP Government for extending the support. Besides phenomenal trade, business, networking and shopping, a total of three knowledge sessions were held by the stakeholders of the different sectors. The first knowledge session, "Investment Opportunities in Uttar Pradesh" was held at 11.30, by Invest UP which was inaugurated by Nand Gopal Gupta Nandi; Minister for Industrial Development, Export Promotion, NRI and Investment Promotion. Anil Kumar Sagar, Principal Secretary IIDD GoUP, Mayur Maheshwari CEO UPSIDA, Neeraj Akhoury MD Shree Cement, Jaswant Saini MoS Industry UP, and Abhishek Prakash CEO Invest UP deciphered remarkable knowledge on the unlimited opportunities of trade and business emerging in UP. Mayur Maheshwari CEO UPSIDA gave a devising presentation on the 'Investment Prospects in Uttar Pradesh' and asserts that most of the times the business suffer logistic costs that UP have tried to reduce to increase ease of business and also there is a huge land bank that State can offer to the potential investors and industries. Jaswant Saini MoS Industry UP in his address invites investors to the State for the mutual benefit of investors and the State.
Another Knowledge Session on "EXPORT PROMOTION" by Federation of India Export Organisations unleashed a remarkable knowledge on the export ecosystem being developed in the country by the State Government. Dr. Ajay Sahai DG & CEO FIEO, Amit Lath, Jigish Devta MD Deep Foods Inc USA, Ajay Srivastava, Raj Kamal Sharma, Vishal Dhingra and Ashish Jain Deputy Director General FIEO participated in the knowledge session as panellists and share valuable information about India's increasing role in global marketplace, Marketing Strategies to enhance India's footprints in global landscape and the increasing role of buying agencies in increasing India's exports. Dr. Ajay Sahai DG &; CEO FIEO said that Uttar Pradesh is going to be the export hub of the country and we are expecting it to contribute tremendously to the GDP of the country.
The last knowledge session was held IRDAI that was addressed by Finance Minister UP, Suresh Kr. Khanna, Minister for Industrial Development, Export Promotion, NRI and Investment Promotion Nand Gopal Gupta 'Nandi', Minister of MSME Rakesh Sachan, IRDAI GM Pankaj Kumar, Ms. Alpana Singh,  Anurag Bajpai, Siddharth Singh, Bhupender Kataria and Anurag Bajpai IRDAI manager.
In addition to the knowledge sessions, UPITS 2023 welcomed esteemed guests, including Member of Loksabha, SP Baghel, who praised the UP-Government's efforts to promote small trades and industries on the global stage. He expressed confidence in Uttar Pradesh's potential to achieve a 1 trillion economy.
The bustling day concluded on a cultural note with a captivating Kathak dance performance based on the Ramayana by Anuj Mishra and a musical performance by the Swaratma Band from Bangalore.
The second day of UPITS 2023 showcased the grandeur and potential of Uttar Pradesh as a hub for trade and business. With a remarkable turnout of buyers, traders, and visitors, coupled with insightful knowledge sessions and cultural performances, the event is poised to continue making waves in the days to come. UPITS 2023 is not only a testament to the state's economic potential but also a platform for fostering global business relationships and promoting cultural exchange.