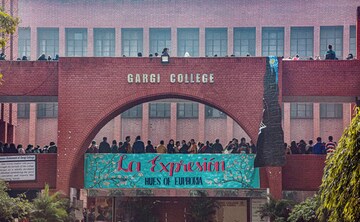 Gargi College molestation case: Two more arrested, 17 arrested so far
Vishal Malhotra/Lokesh Goswami Tennews New Delhi :
New Delhi(19/02/2020): Two more people were arrested on Tuesday for alleged molestation of female students during a cultural festival at Gargi College, Delhi. So far 17 people have been arrested in the case. On February 6, a group of men vandalized the college and allegedly molested and misbehaved with the girl students.
The attack took place during the college festival 'Reverie'. The students had alleged that the intoxicated people forced the girls and dragged them and indulged in obscene acts, while the college security staff and Delhi Police personnel stood there as mute spectators.
Along with this, the students had also alleged that the smugglers threatened them and made objectionable comments. This incident came to light when the students heard their objection on social media. Earlier, 10 people were arrested by the police. Police said that in order to investigate the case and identify the suspects, more than 11 teams of police are analyzing the available technical details and are conducting searches in the NCR.
Students from Gargi also told that many people are being questioned and various suspects have been identified. Delhi Police had filed an FIR on 10 February in connection with this incident. A group of men entered the 'Reviera' Fest held on 6 February at Gargi College and misbehaved with the girl students.