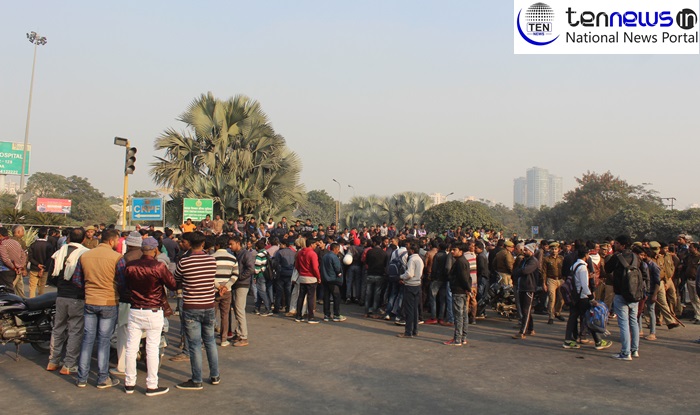 Ghodi bacheda villagers halt traffic of Parichowk alleging police inaction in a youth's death
Saurabh Kumar / Photo & Videos By Baidyanath Halder
Greater Noida (31/12/18) : Today residents of Ghodi Bachheda village halted the traffic at Pari chwok for several hours with a dead body of a villager, who has been allegedly murdered after he went on missing since 28 December. Today the body of youth was recovered from Kasganj near Etawa district.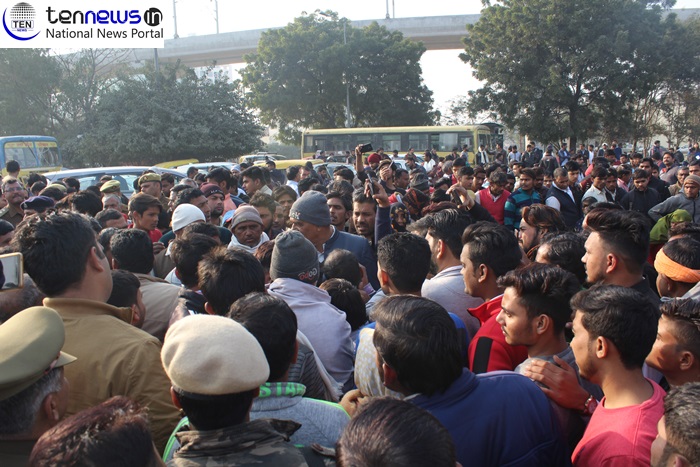 The victim has been identified as Dharmander(22) a resident of Ghodibacheda village who use to work as Cylinder supplier .He left with two children's and his wife. Relative and villagers of victim alleged that "Dharmander went on missing from 28th December after which the family members visited to the nearest police chowki and Dadri Police station but no appropriate action is been taken. Even now police is trying to protect the culprits by making false statement that he received bullet during a misfire with a country made gun which is carried by him and his accomplice" which is totally baseless allegation as culprits themselves are accepting the crime. As per the information the victim is having seven lakh and nine lakh as depth from the suspected culprits.
Villagers and the ladies of the victim family were so furious that they did not allow police to take body into custody.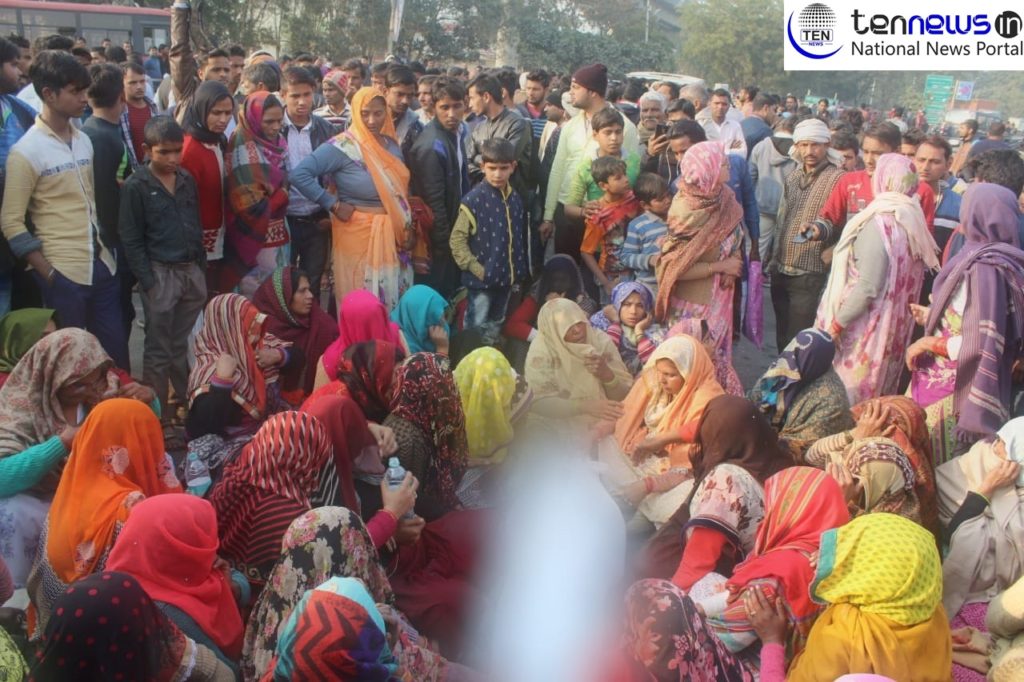 Later Vinit Jaiswal SP rural reached the spot and gave assurance of proper investigation of the matter and also assured a strict action against the culprits. On demand of victim family he also assured an investigation against the police officers who allegedly didn't do proper investigation. There after the villages agreed and situation came to normal.
During all this commuters faced lot of problems and a situation of massive jam was created over all the roads adjoining Pari Chowk. Police also had to divert the vehicles from Alpha roundabout which were heading towards Pari Chowk.