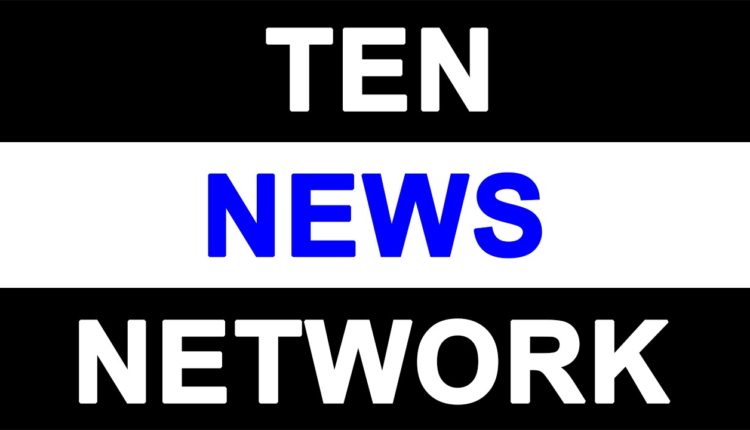 GOLDEN QUADRILATERAL OF SMART CITIES TO BOOST NCR REALTY MARKETS: Hrishi Kumar
Hrishi Kumar

August 27th, 2015 will go down in the Indian history books as a day when our country took a giant leap forward to revamp the current development of key cities to convert them into much better self-sustainable vital regions of the nation. On the D-day, top 98 cities across the nation had beaten the competition to climb the ladder of becoming the smartest future destinations of India. For the same, a central funding amounting to Rs. 48,000 crores was already announced on 25th June this year for the Smart India Mission where as per the five-year plan; Rs. 200 crores will be allocated this year and Rs. 100 crores for each year remaining. A well-planned and better developed India will not only help in enhancing the lifestyle of the public but will also provide a major boost to the economy by attracting massive FDI, increasing job opportunities, delivering better infrastructure and finally, a sustainable environment for living.
The Multiplier Effect:
Gain of few is a loss for others, but is it so? A question that almost everyone has been asking since several hyped cities missed out on the smart list; but have they really missed out or will they actually extract something out of cities standing near to them. Taking a slice of NCR as an example we'll now look into how a few selected smart cities such as New Delhi (NDMC), Ghaziabad, Faridabad and Karnalallocated under Delhi, Uttar Pradesh and Haryana will form a Golden Quadrilateral of smart cities that will not only assist in directly boosting those cities but will throw a multiplier effect on the regions falling in and around them such as Noida, Greater Noida, Yamuna Expressway, Baghpat, Gurgaon, Sonipat, Panipat and a few others.
"It has always been observed that whenever one region gets developed; there exists a ripple effect of growth in the neighbouring areas. The refurbishing of New Delhi, Ghaziabad, Faridabad and Karnal will create a wave of development that is sure to promote growth and expansion in their nearby regions. Finally, this multiplier effect will in turn gradually aid in boosting the realty market of NCR that will leave a positive impact on the real estate sector of India as well", states Mr. Ankit Aggarwal, CMD, Devika Group. Adding to the view, Mr. VikasBhasin, MD, Saya Homes avers "Development of smart cities will require a lot of infrastructural expansion that will pave way for creation of enhanced road networks, rail networks, airways and waterways along with all civic amenities for the public, for a better lifestyle. Now, this expansion will not be restricted within a smart city as its connectivity will be made available to other regions as well, thus encouraging other non-smart city regions to develop as well".
Golden Quadrilateral of NCR's Smart Cities:
Out of the total 23 regions of NCR, 4 major regions will be a part of this quadrilateral. Haryana's both smart cities will be its part with Karnal towards the north of Delhi and Faridabad on its south. Uttar Pradesh's only NCR city that made to the smart list, Ghaziabad will be on the east of Delhi and New Delhi (NDMC) taking the final corner, opposite to Ghaziabad. "There is actually a quadrilateral forming which will play a crucial role in shaping up NCR's real estate pockets in and around the 4 cities to be developed under the smart mission. Smart cities will open the gates for enhanced version of infrastructure which is the key requirement for any real estate market to perform. Once the infrastructure starts setting in, demand for housing and offices will come forward which will create a pool of fresh demand for much improved real estate in the regions of this quadrilateral", states Mr. Rajnikant Sharma, CMD, RJ Group.
Answering the unanswered questions:
There seems to be a mixed bag of reactions since the list of smart cities first came out. Many had favoured Gurgaon over Faridabad due to its exiting developed infrastructure. Several experts believed that Noida could have been a better pitch than Ghaziabad due to its connectivity with the capital and other NCR regions, presence of global giants, existing metro connectivity and several SEZs. But one thing that is not being understood is the existing and planned connectivity between these regions. For instance, FNG expressway links Faridabad, Noida and Ghaziabad which carries two smart cities, one each from Haryana and Uttar Pradesh. "Noida is sitting right in the middle of FNG expressway with Faridabad and Ghaziabad on the ends. Through FNG expressway, Noida, Greater Noida and Greater Faridabad will be extremely well connected. Now, smart development in Faridabad and Ghaziabad will promote smart growth throughout this 56 Kms stretch and thus, the fallen fruits from the trees will be easily picked up by Noida which will promote its growth parallel to that of smart cities in the vicinity", explains Mr. Amit Chaudhary, MD, Rhythm Ccounty. Taking another example, if we look at the map again, the smart cities effect from Delhi to Karnalvia NH-1 will cover the regions of Panipat and Sonepat thereby signalling another smart cities ripple effect towards these regions, moving north of Delhi. Speaking about how Gurgaon does not miss the list of being a smart city, Mr. KushagrAnsal, Director of Ansal Housing elucidates "Gurgaon is the only city with airport in NCR, most MNCs are present here, existence of expressways and highway, metro connectivity is available and vast industrial & commercial hubs are already in place. Speaking about the property market, most top-notch developers of the country are present with diversified product offerings for all segments of public. Gurgaon is accessible from southern and central Delhi which is dominated by NDMC and it is also the western neighbour of Faridabad. Therefore, it already has a sound system in place to beat several others cities on the list and otherwise, it will always find its share of smart cities effect from Delhi and Faridabad as well".
A Smart boost to NCR in the upcoming 5 years:
Now, as per the announcement made on the day of list declaration of smart cities; a central funding of Rs. 500 crores per city was announced. This amounts to Rs. 2,000 crores boost coming NCR's way in the next 5 years. What this signifies is that NCR's realty market is about to witness a fairy-tale where smart development will not only be observed in the four listed smart cities but regions falling in and around them. "With a funding of Rs. 2,000 crores from the centre allocated for the four smart cities of NCR added by annual state budgets for each, we are heading towards a smart growth of NCR where four regions will promote the growth in almost ten more regions. The most prominent impact will be visible on the property market of NCR as the demand for housing and office spaces is assured to see an upsurge in the upcoming five years", concludes Mr. Dujender Bhardwaj, Director, Marina Suites.