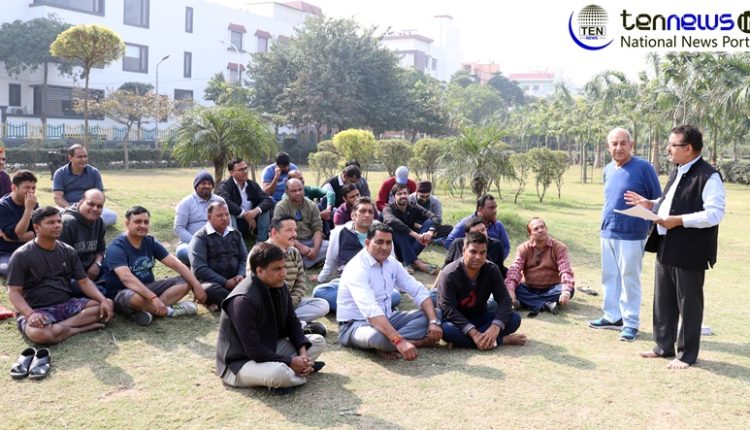 Golf Avenue 2 apartment owners hold review meeting, blame builder of various anomalies
Talib Khan (Photo/Video) By Lokesh Goswami Ten News
Today a review meeting and discussion was organised by the investors and residents of Golf Avenue 2 apartments sector 75 Noida.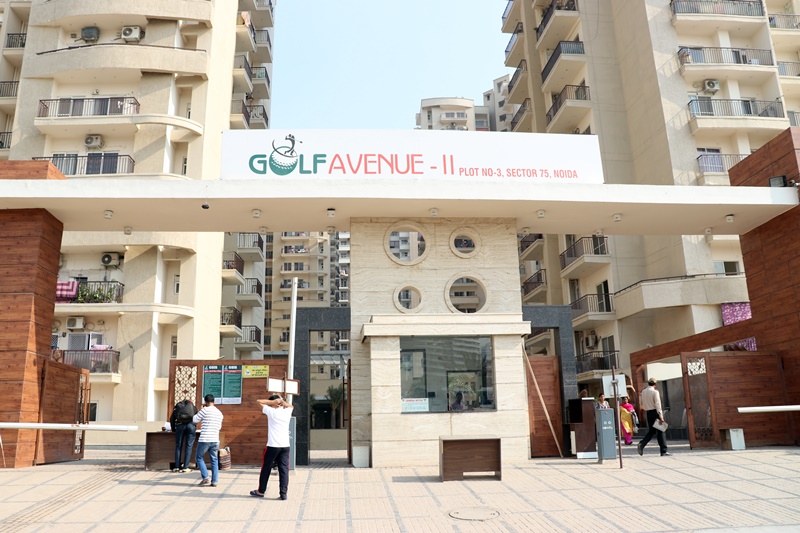 In the meeting the residents discussed about the faulty behaviour of the builders of the Golf Avenue 2 apartments.

According to the residents the builder is charging illegal money from them in the name of maintenance and club charges. They also accused the builder of not doing the registry of the flats.
It is alleged that the residents were given possession in 2017 and since then the builder is not interested in getting the registry done. The Noida Authority even issued the possession certificates in 2017 itself and asked the builder to execute conveyance deed of flats.
The residents unitedly asked him for the papers but they say, that the builder declined, and asked them for the Rs 194 per square feet as the former compensation, VAT and labour cess which are not applicable. And extra charge of Rs 18000 in the name of IGL charges which was only Rs 6000.
It was also alleged that the residents were also paying the maintenance fee monthly but not receiving the services that were promised earlier. All of the residents have paid the advance maintenance fee to the builders.
The club membership fee was also being charged from the residents which includes Gym facilities and swimming pool. Both the gym and swimming pool has not been opened since the day it was built.
The residents approached the DM who even directed the AIG stamp to call the builder for registry and lodged a FIR against him under section 64 (C) but not a single action was taken by the lower authorities.
Noida authority CEO Alok Tondon has also been informed about the problem but as per reports the builder ignored the call by the authorities to be present for the inquiry. They later directed the builder to start the registry.
Now residents have informed RERA about their problem and now are waiting for RERA  for the date of hearing.
There are many residents who were still not given the possession, but the builder is asking money from them in the name of VAT.
According to them, the builder is not issuing GST invoice.
Almost 700 owners are there in the Golf Avenue 2 but not a single owner whether he is living there or were on the verge of getting the possession, got the registry papers of their flats.
The residents accused the builders of harassing them mentally.
The residents told Ten News that if no action is taken against the builders than they will protest against the builders with their families and even start a hunger strike if needed.
One of the resident, Mr. Vishnu Kumar Gupta of Golf Avenue 2 speaks to Ten News and shared the grievances and demands of the residents.