Grads International School's Influence 2018 a major success
Saurabh Kumar / (Photo/Videos- Baidyanath Halder)
Grads International School, Greater NOIDA organized Influence 2018 in partnership with In-Fluent Learning, an organization founded by Mrs. Kanupriya Sekhri, an IIM Bangalore alumnus that works with educational institutions to help their students and staff enhance communication skills. Influence 2018, an inter school English language activity meet, had participation from more than 120 students and more than 30 teachers from across Greater Noida schools, Bullandshahar, Dadri, and Jahangirabad in the event which included poetry recitation and speeches for the junior school, role play and extempore for middle school and storytelling and effective reading for teachers. Grads International School students and teachers participated in non-competitive category.
The unique aspect of inviting participation from teachers gave rise to very enthusiastic and talented performances!
All participants enjoyed the workshop organized by In-Fluent Learning after the competitions which gave students and teachers tips for public speaking. While Greater Valley School walked away with the trophy for the best school, participants from all schools did extremely well and several won awards across the six events.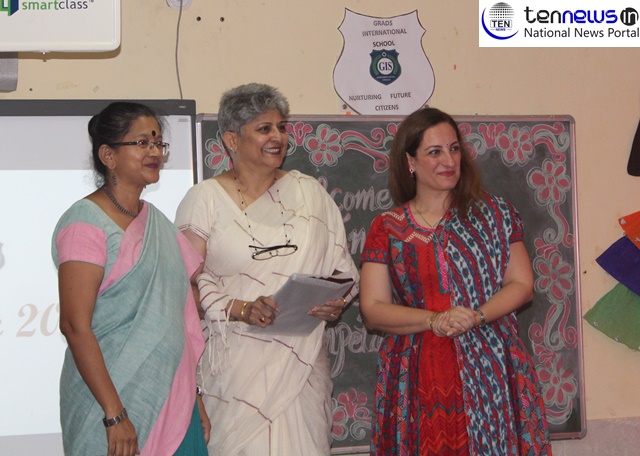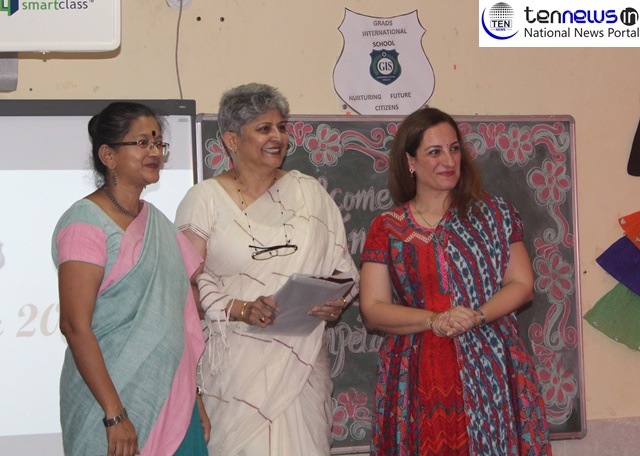 Mrs. Veena Bhasin, ex-Principal, Vishwa Bharati Public School, Noida, a veteran educationist, writer and CBSE resource person and Trinity College English trainer was the Chief Guest of the event. Dr. Reeta Sharma, Chairman B. K. Senior Secondary school, Jahangirabad and Mrs. Sadhana Malik, Principal, Bodhi Taru International School were the Guests of Honour.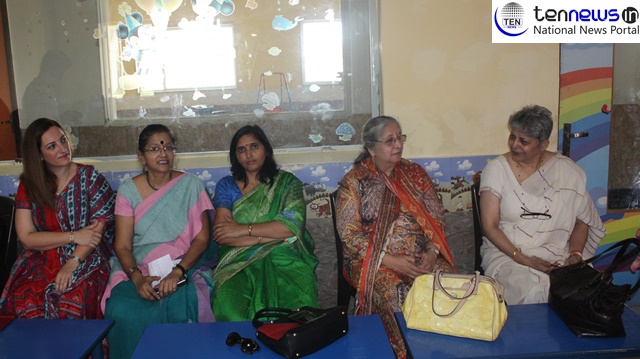 The Director of Grads International School, Greater Noida Dr. Roya Singh and Principal Mrs. Aditi Basu Roy felicitated the guests and distributed the prizes.