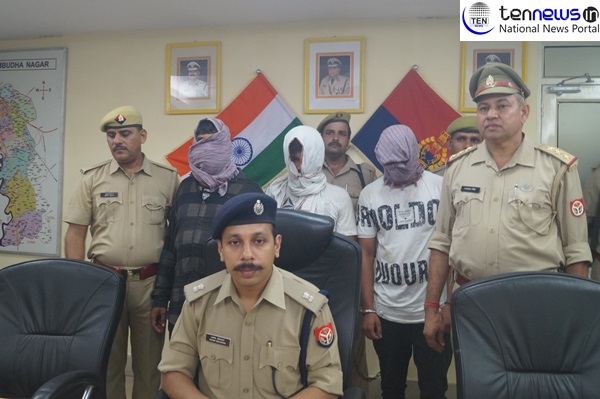 Greater Noida police arrests three ATM fraudsters after exchange of fire, over three dozen ATM's recovered
Saurabh Kumar
Today busting an ATM gang Greater Noida police had arrested 3 accused after exchange of fire with them near Kuleshra Police picket . The gang used to target people not having proper knowledge of how to use ATM.
During a routine checking drive being conducted by Ecotech police near Kulshekra Police picket, police saw a white i20 heading towards them. Deployed police personnel signaled them to stop but they did not slow down the vehicle. Over which police party hurriedly moved barriers in between the road and the criminals opened fire on the police from inside the car. On which the police also retaliated and nabbed the three culprits following exchange of fire.
As the incident happened on a croweded road, a situation of panic and gripped the passer-by's and traffic was also disrupted.
Taking situation back under control, police somehow managed to sideline the criminals car and overpowered them. Police had recovered two country made pistols, 3 live cartridges, one knife, a i20 car, 37 ATM cards of different banks , 3 mobile phones and 64000 cash from them.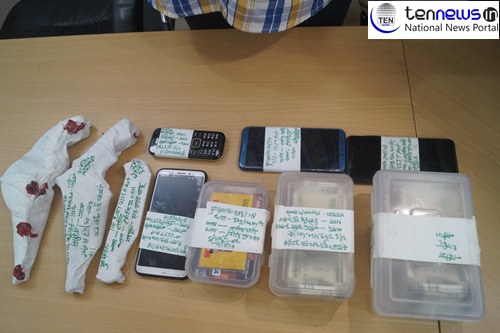 Ashish Srivastava SP Rural said, "these are very notorious kind of criminals and they evaluate and shortlist their target by basic profiling. They only use to chose such ATM's which don't have guards or where CCTV camera in not in working condition. They have a long criminal history and number of cases are registered against them in different police stations of the region."
Further he said that "this is a big success for police and will help a lot in bursting this whole module active in the region."
The arrested accused were identified as "Wasim , Nadeem and Hamid all resident of Palwal district Haryana.