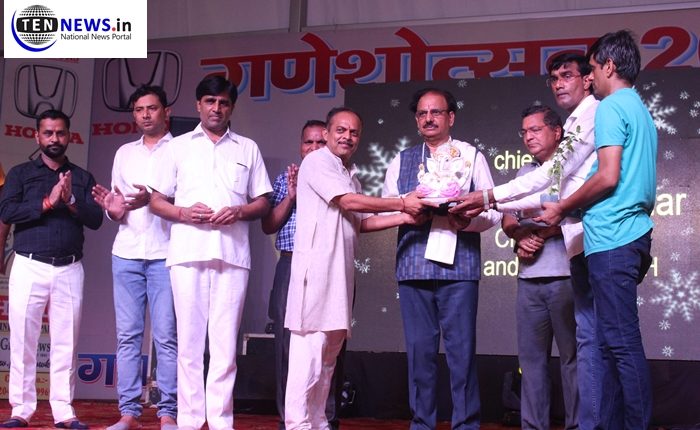 Greater Noida's Ganesh Ustav is a big initiative of cultural diversity : Rakesh Kumar, Chairman IEML & DG EPCH
Saurabh Kumar / Baidyanath Halder
Greater Noida (11/09/2019) : On the 9th day of Ganesh Utsav 2019 celebrations, Rakesh Kumar , Chairman , India Expo Mart, Greater Noida was the chief guest of the day for the evening Aarti and cultural event. He sought the blessings of Lord Ganesha and performed the Aarti. He was honoured by the Ganraj Mandal with a shawl and was presented with Ganesh Idol.
While talking about the festival, Rakesh Kumar said, "Earlier , this festival was majorly celebrated in western part of the country but nowadays northern part is also celebrating it with the same enthusiasm.There are very less people who take such initative, but here Chandrashekhar V. Garge took this great initative and now such a great celebration is organized every year. He and his team is doing a great job by bringing India's diversity together whether it's dance , culture, tradition, etc. I would like to thank everyone for their hard work and contribution in this program." On this occasion Gajanan Mali , Ajit Daula , Aditya Ghildyal , Niranjan Singh were present amongst other Ganesha devotees.
A 10 day-long festival of Ganesh Ustav is celebrated with much joy and fervor at City Park with installation of Lord Ganesh idol in a huge pandal set up for the occasion. Daily thousands of devotees are seeking blessings .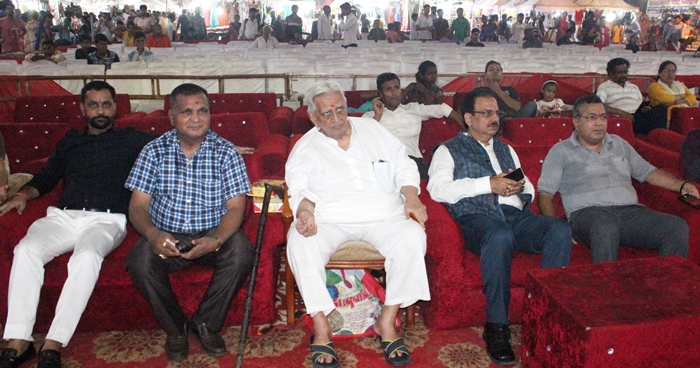 Earlier Dhirendra Singh, MLA, Jewar; CEO of Greater Noida Authority Narendra Bhooshan, SP Ranvijay Singh and other renowned personalities had also graced the events .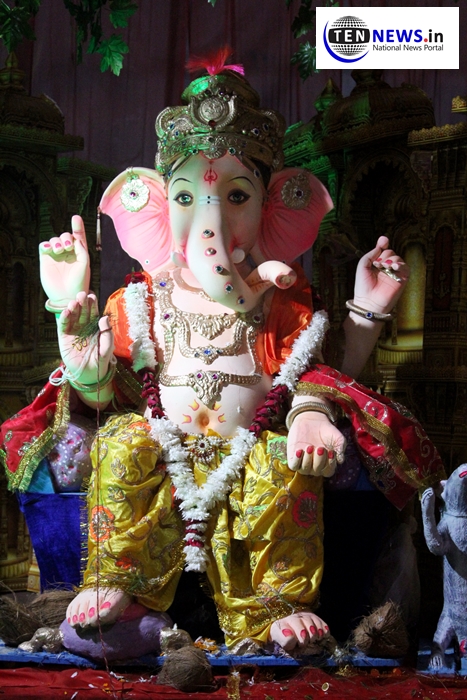 This year the celebrations started on 2nd of September and will go on till 12th September. On 12th a idol immersion procession will be undertaken in a man made pond instead of river concerning environment . So don't miss the chance and come take the blessings of Vighnaharta at this make shift 'mini-Maharashtra' of Greater Noida.