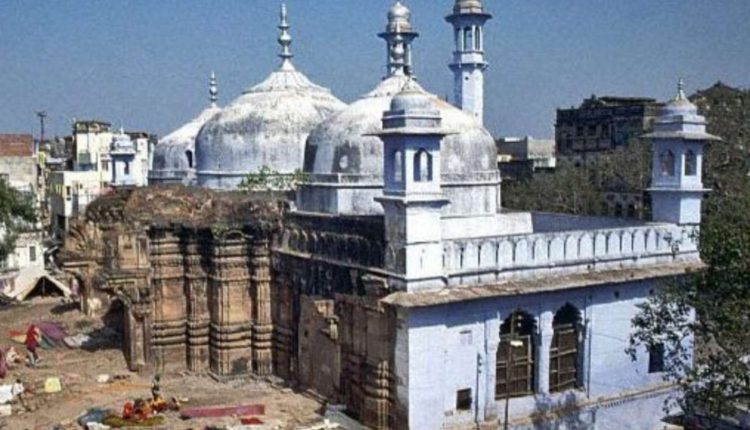 New Delhi, 17 May 2022: In the Gyanvapi Mosque controversy, the Supreme court has although allowed the muslims to continue praying at the mosque, the safety of the shivling inside the mosque is to be ensured by the Varanasi DM during the survey. However, the Anjuman Intezamia Masjid Committee have raised their voice against the videographic survey of the Gyanvapi Mosque.
Several esteemed legal eagles have given their point of views about the controversy. The President of All India Bar Association Dr Aadish Aggarwala advocated for Hindus to be allowed to pray there. He said, "The Shivling has been found by the commissioner, so it is clear that originally shiva temple was there and therefore Hindus should be permitted to perform prayers."
The Supreme court's senior advocate, Mohan Katarki has defended the verdict, "Survey shouldn't have been permitted when POW Act of 1991 places bar on adjudication of disputes on places of worship. But, it was permitted and survey is completed reportedly finding Shivling. In the present circumstances, today's order is a balanced order. Hindus have discovered Shivling but, Muslims are permitted to continue Namaz," he said.
Supreme court's senior advocate, Dr Ajay Kumar Pandey stated that every Muslim and Christian in India, Pakistan, Bangladesh, Afghanistan has Hindu DNA. Even the fanatic Owaisi from Hyderabad. The great grandfather of Owaisi was Hindu Brahamin. Similarly every Muslim monument and Mosque has a Hindu structure its an open secret, it's just not about Gyanvapi, Varanasi or Ayodhya.
"The Gyanvapi issue has been a bone of contention between both parties, nevertheless historical wrongs should be made right if the report of the commission proves that the mosque was built after demolition of temple, even Allah would not reside in a place which has been made by destroying a temple, the area in which Hindu temple remains are found should be restored to Hindus by a mutual agreement and Islamic brothers should come forward for it and not claim that particular area, a bigger and better area should be provided to Muslims nearby in the city for building a new mosque," said Ranjan Tomar, Advocate and RTI Activist.
The former Supreme Court Retired Dy Registrar, K M Kapoor diplomatically said that this matter is Sub Judice in the Honorable Supreme Court of India hence it is not proper to make any comment on merits of the case. However if print media and electronic media is to be believed then it can be safely said that Mandir was existing at the place where Mosque is there.
Sharing his views on the dispute, Rajya Sabha MP Harnath Singh Yadav said, "Muslims should abstain from Muslim leaders and leaders of political parties who spew poison and fire. "Shivling is truth and Shivling is medicine in the slaughterhouse."