KASHIF HASNAIN (PHOTO/VIDEO- JITENDRA PAL)
New Delhi: Showing gratitude over the Union Government's decision on rape cases, Delhi Women Commission (DWC) Chairman Swati Maliwal cited it as a big victory but said she will continue the indefinite hunger strike until she receive any written confirmation from the union government.
Reacting on Union Government's move to amend the Protection of Children from Sexual Offences (POCSO) Act, she said, "As I'm being informed by the media that Union Government has agreed to amend POSCO act including death penalty for the rape of children below age 12 year old, setting up fast track courts and justice within 6 months in rape cases. Indeed, it a welcome move but until I receive any written assurance from Union government over our demands I will continue the indefinite hunger strike."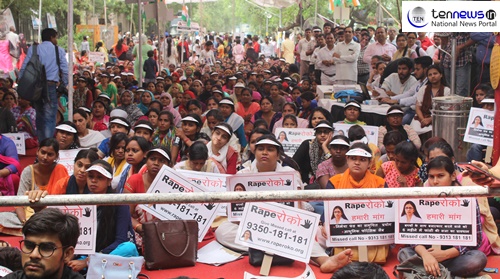 Demanding strict law against rape cases and justice within 6 months of the incident, after the Kathua rape incident came to light where 8-year-old girl gang-raped and later killed, DWC Chairman Swati Maliwal has been on hunger strike since April 13 and drawing nationwide attention.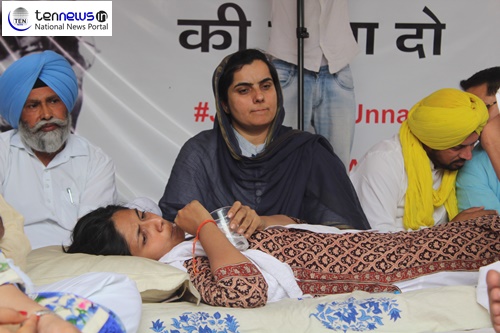 The Centre on Saturday approved an ordinance to amend the Protection of Children from Sexual Offences (POCSO) Act to provide for the death penalty for the rape of children below the age of 12, setting up fast track court in rape cases and justice within 6 months and so on.
While addressing media, she further said, "Provisions have been made after the Nirbhaya 2012 incident but nothing happened. We don't need laws but we want force to implement it. Delhi police have a huge lack of police personnel and 66,000 seats were vacant. Government should increase police strength the laws can be upheld and people can fill safe on the roads."
Later, she asserted, "Indeed, it is big win for us and the people who have been fighting for this cause but until I receive any assurance letter for the government especially for increasing police personnel I will not break my fast."