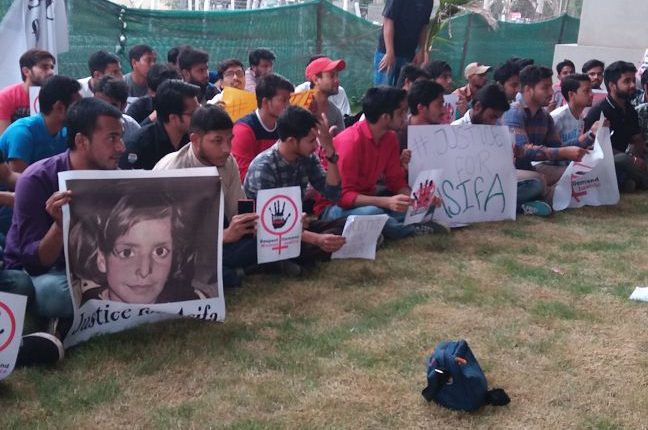 Galgotias University students on Candle March over Kathua Rape case
Yesterday evening students from Galgotias University took out candle marches from Pari Chowk to Jagat Farm market, greater Noida to protest against Kathua rape cases in which a eight year old raped and murdered. Students slammed the government for the alleged rise in crimes against the women across the country.
The march was lead Shoaib zafar, Sharvan yadav, Ashif, Aayushita mishra accompanied bt large number of students under the banner "Justice For Assifa" who raised slogans' against this brutal incident. Students were carrying placards demanding justice for rape victims. students also did a peaceful protest near Pari Chowk.
One of the students quoted that "Small little girls are being raped every day and the way this time it has happened, that people actually came and supported these rapists, this is new heights and this is the time that we should take it as an alarm"
A grief and anger over the increasing incidents of gang rape and violence against women can be seen among the students during the march.