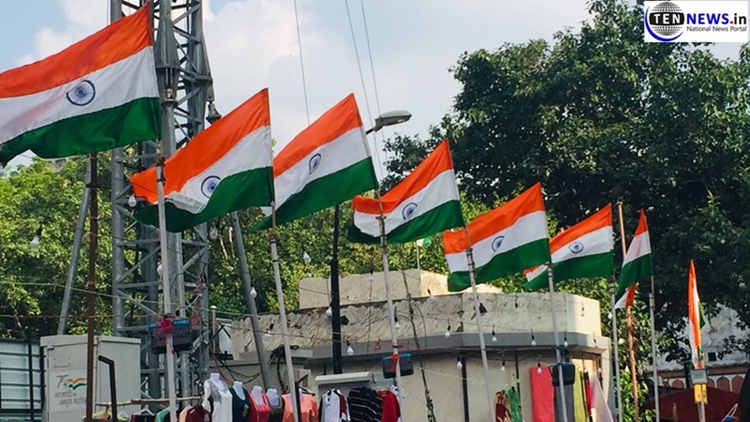 New Delhi (15/08/2022): The phrase "Har Ghar Tiranga" has become a style trend. It has given social media addicts a reason to take and share yet another photo of theirs and gather likes and comments on Facebook and Instagram. People in full swing are exhibiting their patriotism. But what will become of the TIRANGA after August 15th? Some of the tirangas will gather dust while fluttering on the balcony of our homes, while others will blow down onto the street. A few will be wash and maintained as needed. Following year and new tirangas will be bought and sold.

There's no need to advertise your patriotism; instead, let the vibrant hues of the tiranga fill your soul.
Someone was distributing tirangas the other day, and one TIRANGA stopped me and cried,
"I'm not a Facebook post; I am your identity."
Har Ghar Tiranga ! Nahi Nahi …. Har Dil Tiranga Ho !
By Dr. Diya Vandana Sharma